Vision Zero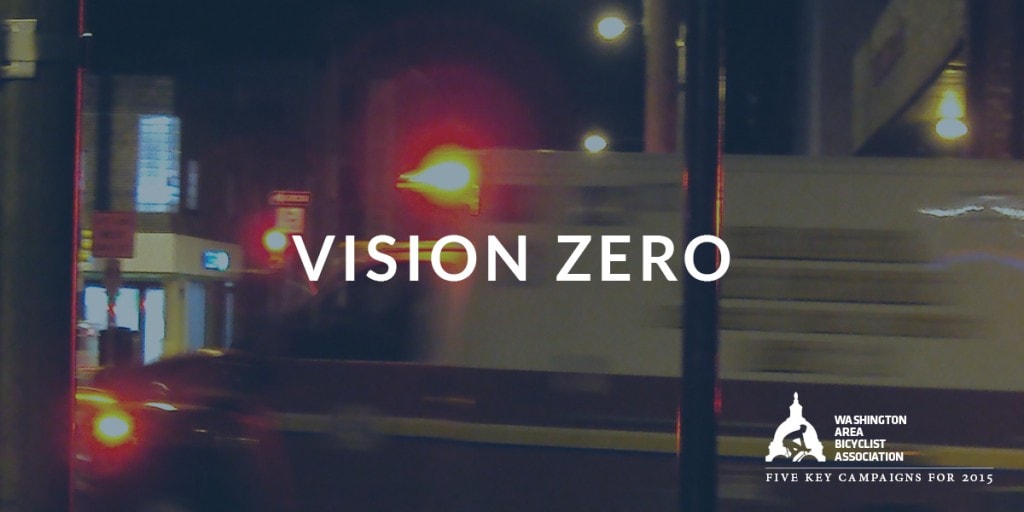 Traffic fatalities are preventable. Vision Zero is a system-wide effort to end traffic-related fatalities and serious injuries for all road users.
On average more than 425 people die each year walking, biking or driving on our city streets region-wide (MWCOG). Traffic-related fatalities have declined in recent years, but crashes causing injury (rather than death) are on the rise, especially among those who walk or bike. Traffic deaths and injuries are preventable. Vision Zero makes it everyone's job—from policymakers to traffic engineers to law enforcement officials—to prevent them completely.
Join us at the region's annual Vision Zero Summit on June 24th, 2021.
Key Findings
More than 25% of total roadway deaths in the Washington D.C. region are people walking or biking (MWCOG).
Over 2,600 people walking or biking are injured annually, 73 people are killed region-wide (MWCOG).
Annually, there are more than 200 drivers and passengers killed, 68 pedestrians and 5 bicyclists region-wide (MWCOG).
DC Ward Report Cards
We've been holding neighborhood workshops in each Ward in the District. We meet up and visit a dangerous intersection or two, then talk about what might make it safer. Here are our report cards so far:
News & Updates