One Attendee's Thoughts on Confident City Cycling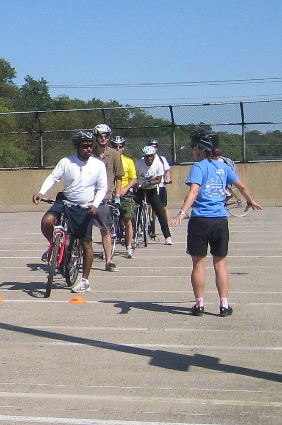 We're always telling cyclists — even experienced ones — how much they can benefit from one of WABA's Confident City Cycling (CCC) classes.  
Here's a quick recap
of a class from someone who took the CCC1 and she agrees.
The class worked. I do feel more confident! I rode home after the class, in the dark, up a long a** hill and it feel great once I made it up and home.
WABA teaches classes for all levels, from basic "Learn to Ride" classes to lunchtime commuter seminars to a full series of Confident City Cycling and advanced skills courses.  You can find a listing of all our educational offerings online 
here
. We hope to see you soon.