Manage Your WABA Profile from the Comfort of Your Home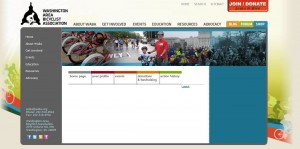 Your WABA Membership team is always looking for ways to better serve you. We've been working hard with our membership database provider to find a way to make accessing your information easy. We're pleased to announce our new
"Profile Manager"
feature. This gives you 24-hour access to manage your contact information, register for upcoming events, manage your email subscriptions and track your participation in advocacy campaigns. Once you log in to your WABA profile
here
, you'll find a list of tabs at the top of the page. Here's what they do:
Home Page
Your home page gives you an overview of upcoming events for which you've already registered and tells you which of our email lists you are on (Event Hub or Volunteer Hub or both). You can also choose to unsubscribe from a list here (though we don't know why you would).
Your Profile
Here you can update your contact information and contact preferences.
Events
This tab lets you see what events you've signed up for and/or attended. You can find out event details, contact the host or cancel a registration here.
Donations and Fundraising
Here you can track your generosity and view all of the recent donations you made to help WABA.
Action History
This tab lets you view your recent advocacy history, including any actions taken in response to our advocacy alerts. So,
sign in to your profile manager now
and get started!  For future reference, you can always access profile manager at
http://test.waba.org/profilemanager