Participate in Climate Ride, and Ride on Team WABA!
Imagine spending five days on a fully-supported, amazing bicycling adventure with other WABA members and supporters. It's time again for the nation's premiere environmental charity bike ride: Climate Ride! Right now, you can be part of it by signing up for Team WABA on either the classic Climate Ride NYC-DC from Manhattan to the US Capitol (May 13-17, 2011), or the epic Climate Ride California (October 2-6, 2011). Climate Rides are the largest environmental charity bikes rides in the country, and their hard-working staff takes care of all the details so you can focus on pedaling, networking, and having fun. This "climate conference on wheels" and inspiring journey is a great way to combine your passion for bicycling with making a concrete difference. For the first year, Washington Area Bicyclist Association is a beneficiary of Climate Ride – which means we will receive a portion of the proceeds from both events. So we're forming a new team on the ride! What's especially exciting is that this year for the first time, riders who sign up for our team can select WABA from among nine organizations as their primary beneficiary, which means most of the funds raised by the Team will go directly to our programs.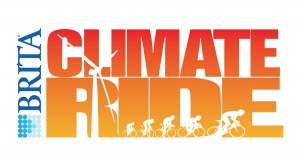 Climate Ride is an extraordinary event. You'll pedal along beautiful country roads by day, and enjoy informative speakers and lively discussion each evening. Full carbon offsets, hybrid support vehicles, and low-waste catering are a few of the innovative sustainable measures that make Climate Ride special. Your registration of $75 includes a nifty cycling jersey, personal fundraising web page, fundraising support, training tips, and access to a nationwide network of Climate Riders. After that, you'll raise a minimum of $2400 to participate in one of the two events (which past riders will tell you is easier than you think)! The ride also includes accommodations, meals, road support, luggage transfer, bike mechanics, expert guides and the nightly expert speaker series. You can find out everything you need to know at www.climateride.org. Join Team WABA today and connect with other members who also want to see a healthier, more livable, and bicycle-friendly Washington region. Questions? Contact Jenn Bress in our office at 202-518-0524 x203, or visit www.climateride.org for more information about these exciting events. Climate Ride is the perfect opportunity to support WABA and have a great time too. We hope you will seriously considering joining the effort. See you on the road with Team WABA!