BikeFest BikeBuild Contest: Meet the Builders
What do you get when three highly regarded DC-area bike shops go head-to-head for the title of First Annual BikeFest BikeBuild Champion? Well, you get three distinct creations with materials running the gamut of leather, aluminum, steel and carbon fiber. You get three teams brimming with creative energy and competitive fervor. You get local craftsmanship at its finest. And you get it all in support of WABA's mission to advocate for better bicycling in our region. In short, you get one heck of a contest! The mechanics of City Bikes, Oasis Bike Works and Papillon Cycles eagerly stepped up to the challenge of constructing a custom, one-of-a-kind bike using  high-quality new and used parts and whatever else they could get their hands on, without going over our $250 spending limit. As BikeFest looms on the horizon, we'll be tracking the progress of these bikes, so keep this blog bookmarked! Remember, at the event, you'll get the chance to vote on which bike you like best and help us crown the First Annual Bike Fest BikeBuild Champion. For now though, we'll leave you with a sneak peek at each shop and the fine machines that they're constructing for
BikeFest!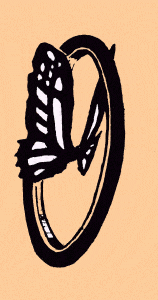 For the builders at 
Papillon Cycles
, life is always better behind handlebars. Which is why they are crafting an, "eccentric all-arounder."  Whether you want to pitch a tent along the C&O Canal or conquer WABA's 50 States Ride this September, this sporty British touring frame will get you there with style and a smile. The folks at
Oasis Bike Works
have set out to make biking more than just another way to shop in Fairfax, VA.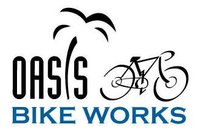 They're building an inclusive community and showcasing a bike that addresses some of the obstacles to biking – from comfort to safety and everything in between. Their 3 speed (internal) NYC mountain bike is the city cruiser that meets the demands of the region's topography (and sometimes dubious pavement), while protecting all of your assets.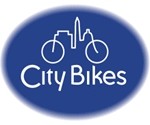 City Bikes
is the transportation cyclist's go-to shop in DC.  To prove it to you, these builders have set out to redefine the cargo bike and create the ultimate grocery-getter: a steel-cage basket on steroids. This utility bike for modern living will carry your groceries and lift your spirits! So who will select our First Annual BikeFest BikeBuild Champion?  Every person at BikeFest gets a vote! And since BikeFest is WABA's fundraiser, each of the bikes will also be up for auction throughout the event. So bring your deep pockets, and you might actually get to ride one of these unique creations home!
Buy your tickets today!
And help us spread the word about
BikeFest on facebook
!