WABA and Area Nonprofits To Raise Millions As Part of Give to the Max Day, November 9th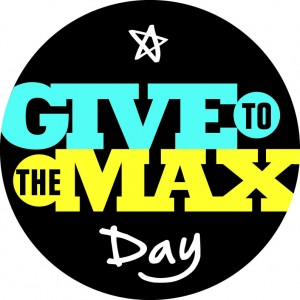 Times are tough for many nonprofits.  Times are challenging for Washington Area Bicyclist Association. as well.  As an organization that advocates for better bicycling conditions in the Washington Metro region there has been a decrease in funding with an increasing demand for services leading to resources being stretched thin. To help generate donations, and possibly win thousands of additional dollars in awards,
on November 9th WABA will be competing in Give to the Max Day: Greater Washington
(
www.give2max.org
), a massive one-day regional online fundraiser to support local nonprofit programs. More than a thousand nonprofits that serve the greater Washington region will ask donors to display their generosity in a region-wide competition to raise as much money as possible, and gain as many supporters as possible, in order to win hundreds of thousands of dollars in awards for WABA. For 24 hours, starting at 12:00 AM on November 9th, nonprofits will drive their supporters online to donate, creating a huge display of support for one of the region's largest sectors. There will be more than $100,000 in cash awards available for local nonprofits who generate the most in donations, and those that attract the most individual donors. 
WABA has its sights set on th
e 
Entrepreneurial Nonprofit Grand Award for $10,000 for the
nonprofits under $1 million in revenue that recruits the most donors and we're just starting to rallying our members to participate.
To help WABA, and the great work we do every day
1) Pledge your support to WABA on November 9th at
http://give2max.razoo.com/story/Waba
2)
Sign up
to be on our email list.
3) Follow us on
Facebook
and
Twitter
4) Re-post to your social media networks in support of WABA and Give to the Max Day
5) Create your own personal fundraising page on Razoo.com to raise money for WABA
Learn more about Give to the Max Day at
www.give2max.org
The Washington area nonprofit sector is one of the region's most important economic drivers. To help local nonprofits, Give to the Max Day: Greater Washington was created by online fundraiser Razoo, and organized and supported by The Community Foundation for the National Capital Region and United Way of the National Capital Area.
If you are interested, please sign up for a shift here.