2012 Vasa Ride, One Word "Vawesome"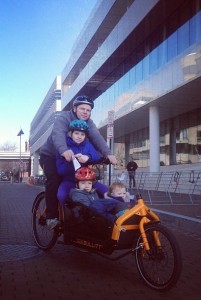 Hundreds gathered  at The House of Sweden this past Sunday for WABA's first  ride of the season. With no sign of precipitation, turnout for the 6th Annual Vasa Ride was high and so was morale. There's only way to describe it, the day was truly
vawesome
!
Vawe·Some \vˈȯ-səm\ (adj.) Definition of Vawesome 1. Relating to formidable and exceptional experiences on WABA's Vasa Ride. 2. Arousing joy and feelings of camaraderie, after riding your bicycle and ingesting anything infused with blueberries. Related forms vawe·some·ly, adv.; vawe·some·ness, noun
Examples of proper usage:
Brandywine Street was vawesome, even though we had to stop and walk our bikes 3 times.
The PowerAde crew exhibited exceptionally vawesome moves while breakdancing to "Shout."
We didn't know if the blueberry soup would be hot or cold, but we heard it's vawesome.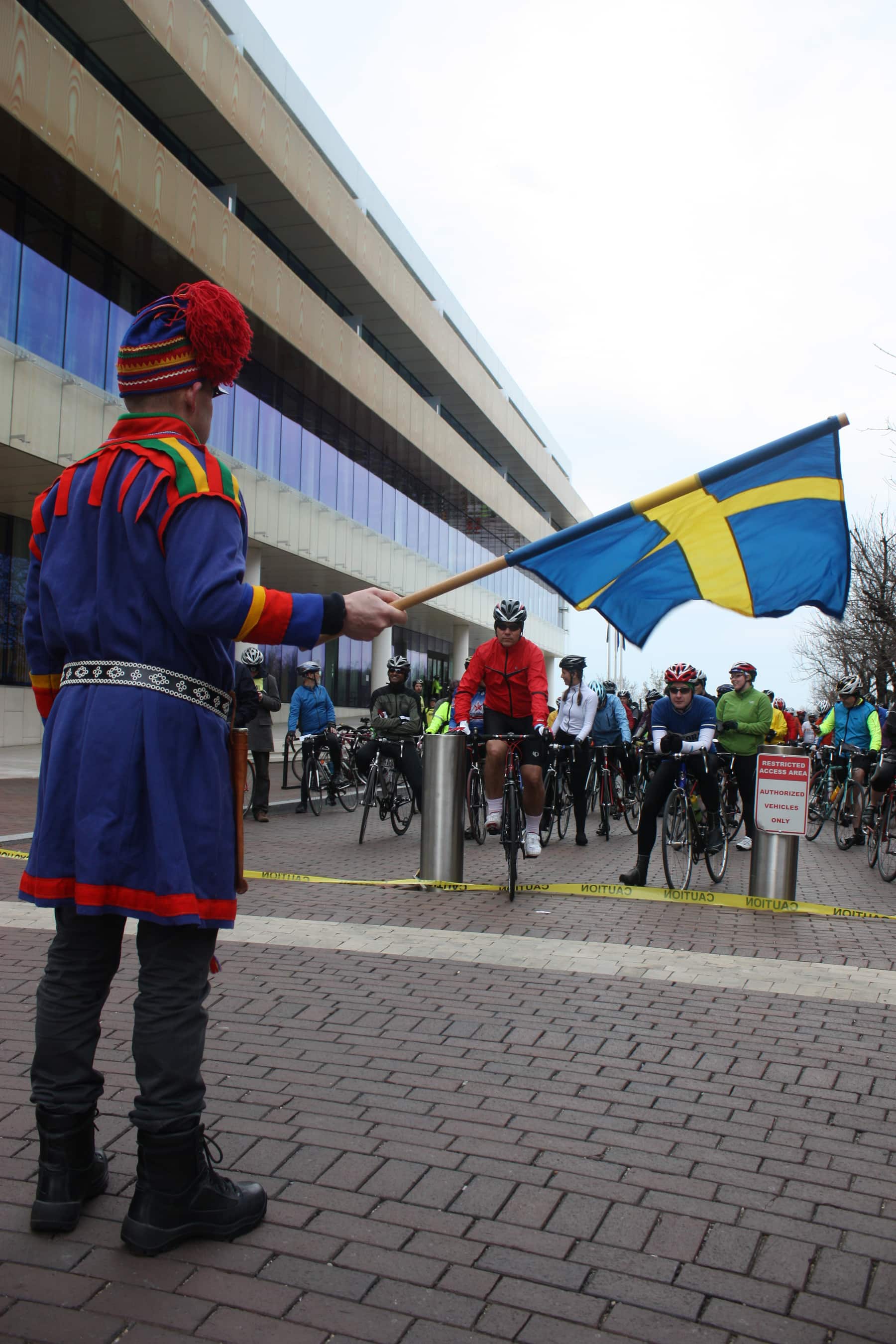 Participants selected a 60, 31, or 15-mile route, and many riders ultimately opted for a custom route in between.  After a traditional sendoff from the Swedish Bicycling Ambassador, riders took to the streets. Fueled by blueberry flavored items from KIND healthy snacks and PowerAde and cheered by singing and dancing along the way, we conquered the mighty hills of Maryland, and DC. At the end of the day, we shared stories of bicycling adventures over frosty New Belgium brews at Old Glory.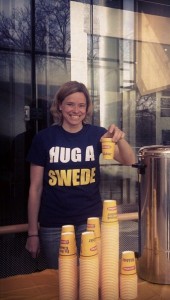 The day would not have been so vawesome without all of our support. Thanks again to our hosts and co-organizers at the House of Sweden for inviting 400+ colorfully bright, spandex-clad riders into their facilities, and for serving up traditional blueberry soup and Swedish hugs. Our volunteers and ride marshals deserve a big round of applause for their efforts to make the event orderly and safe.  And a special thanks to
Ekstroms
,
KIND Healthy Snacks
, and
PowerAde
for all the blueberry goodness, and to
New Belgium Brewing
and
Old Glory Barbeque
for hosting our post-ride happy hour.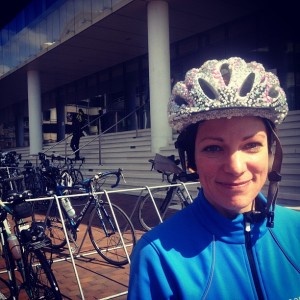 Be sure to check out our pending flickr slideshow (so many vawesome shots!), and share any of your photos on our
Facebook page
. Rides like this support WABA's mission to make the greater DC region a better place for bikes. To continue supporting bicycle advocacy in your neighborhood, we encourage you to
check out our member benefits and join now
. Be sure to follow us on
Facebook
and
Twitter
to find up-to-date with our work and our events.
Skol!