LAST DAY to Join WABA During the Membership Drive!
Today is the LAST DAY of the Fall Membership Drive!
Thanks to everyone who joined or referred-a-friend this week!
Your support keeps our advocacy wheels rolling forward!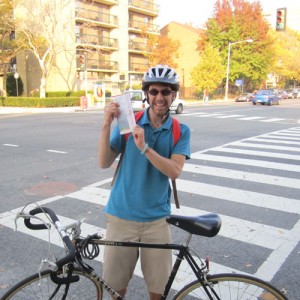 Haven't joined yet? There's still time! Join today to receive a discounted 1-year individual and 1-year family membership ($10 off).
Each new member who joins during the membership drive also gets a free WABA water bottle or WABA sunglasses along with a WABA patch kit or tire levers set
(while supplies last). A BIG THANKS to… … all our volunteers who stood at busy intersections throughout the week, promoting bicycling and WABA while handing out free bike maps! …
City Bikes
, for donating awesome bike prizes for our refer-a-friend drawing! …
BikeArlington
, for providing coffee and granola bars and then helping pass them out!