We're Having a Holiday Party Tonight!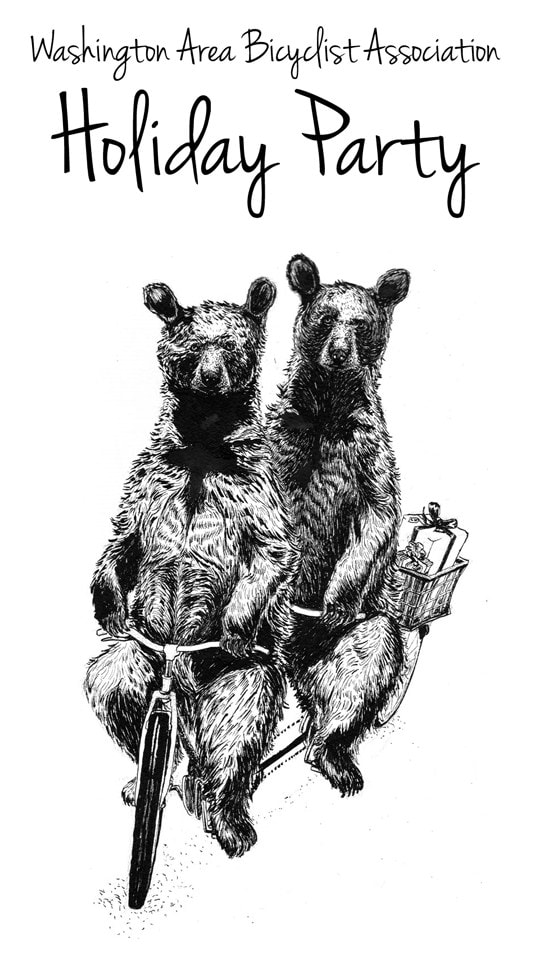 This evening at 7 p.m. at Smith Commons, join WABA staff and bike-friendly fellows for a festive celebration (RSVP on Facebook
here
). There will be drink and appetizer specials, a raffle, and sweet seasonal tunes. Smith Commons is located at 1245 H St. NE, and you can park your bike (bring a u-lock!) in the neighboring 
parking lot
. There's a $5 suggested donation for WABA members. If you're not a member, become one for the year for the discounted price of $25. You can sign up
here
or register at the door. Need a ride over to Smith Commons?
The Assembly
will be
leading a group there
, beginning at 6 p.m. at BicycleSpace at 1019 7th Street NW. If you're not insofar convinced of the merits of partying with people who like bikes, let
would've-been State Department cultural ambassador
Andrew W.K.
talk to you about it
. See you tonight!
Flyer by LA Johnson