Job Alert: Be Our Assistant Education Coordinator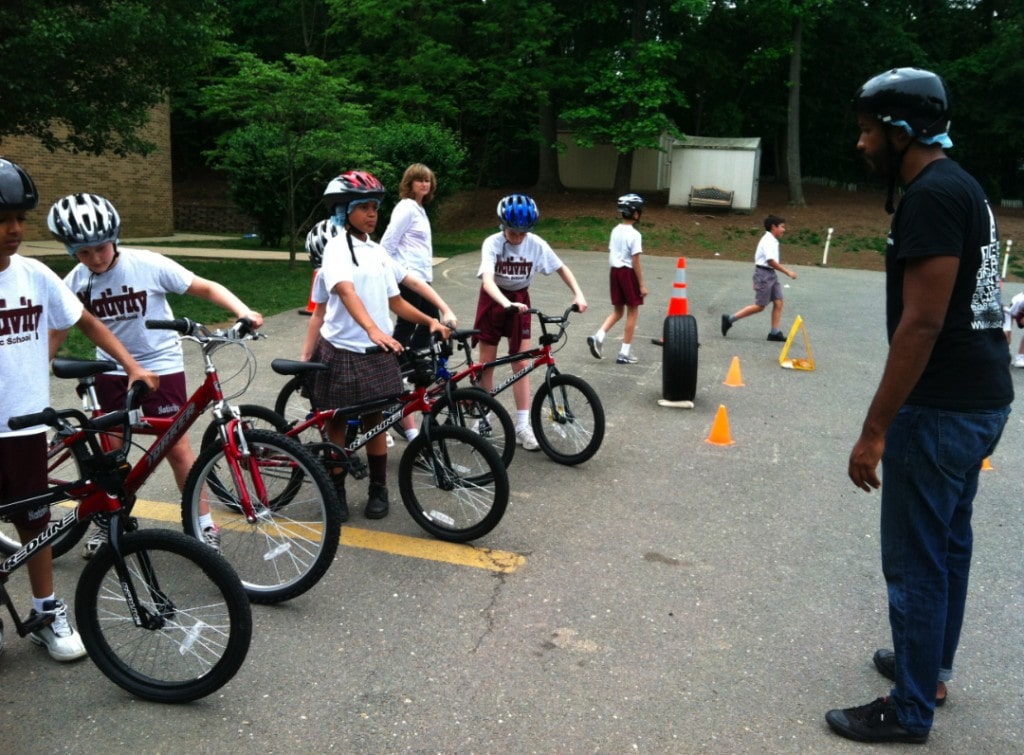 WABA is looking for an assistant education coordinator. See
our jobs page
for more information, or read below the jump. The Washington Area Bicyclist Association (WABA) seeks a full-time Assistant Education Coordinator for our adult and youth education programs in the District of Columbia and the surrounding jurisdictions. WABA's education programs are highly regarded and successful, helping adults throughout the DC region to learn to ride bikes, to ride safely and comfortably on city streets, and to use bicycles to commute to and from work. Our youth education program provides bicycle and pedestrian safety education in DC public schools and public charter schools. Reporting to our Education Coordinator, the Assistant Education Coordinator will provide programmatic support to both the adult education and youth education programs as needed, including: teaching in schools and on weekends, developing and refining curricula, providing logistical support for education events, coordinating and supervising volunteers, providing administrative support and assisting in general WABA duties.
Responsibilities
The Assistant Education Coordinator will:
Teach (alone or in support of the Education Coordinator) our in-school Youth Education classes.
Teach (alone or in support of the Education Coordinator) our Adult Education classes.
Lead the development and execution of our Bike Commuter Seminar program, including: teach 1-hour bike commuting seminars in a professional environment, coordinate with organizations requesting Seminars, maintain calendar of events, and modify the curriculum as needed.
Assist with the maintenance and upkeep of a small fleet of bikes, including: cleaning, replacing parts, and tune-ups.
Assist with a variety of tasks related to the administration of the program, including data entry, organization/inventory, clerical work, etc.
Report directly to WABA's Education Coordinator.
Assist WABA in other events and programs as needed.
Preferred Qualifications
The ideal candidate will have:
Current League Cycling Instructor (LCI) certification OR the willingness/ability to obtain certification within first 6-8 weeks of employment, including: travel out of the area to attend 3-day, 23-hour weekend training course.
At least 6 months of PE/athletics/outdoor education experience strongly preferred (either youth or adult).
The ability to pass DC Public Schools' volunteering requirements: TB test and background check.
Excellent writing, presentation and public speaking skills.
A flexible schedule, specifically a willingness to work evenings and weekends.
The ability to organize time wisely and multi-task in a relaxed, fun environment.
A current driver's license and the ability to drive a large van in city traffic
The ability to lift 75 lbs.
A strong commitment to WABA's mission
A solid understanding of the principles of bicycling safety and traffic law
A commitment to being a safe and exemplary bicyclist
Benefits include flex time, vacation, sick and personal leave, and WABA's retirement and health insurance programs. Expected salary range: $30-35K. This position is full-time.
Contact
Send a cover letter and a resume to 
jobs@test.waba.org
. No phone calls please. Position available immediately. Applications accepted until the position is filled. WABA is committed to providing equal employment opportunity for all persons regardless of race, color, religion, national origin, marital status, political affiliation, sexual orientation or gender identity, disability, sex, or age.