Our 2013 Education Calendar Is Coming Soon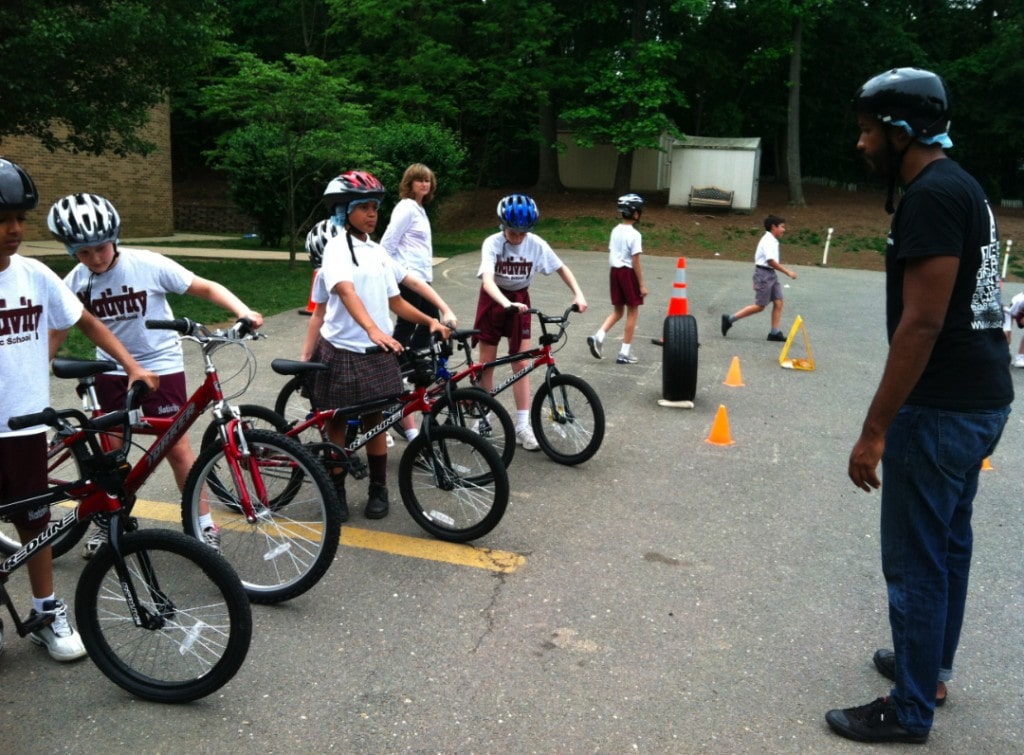 Though winter is keeping skies gray and temperatures low, the groundhog missed his shadow. Spring is around the corner, and WABA's education department is getting ready to go. The requests are flooding in for classes and seminars and youth events. Our calendar is filling up fast.
In D.C., the youth education program, aimed at kids in kindergarten through fifth grade, will be in schools across the District starting in March. WABA instructors bring bikes and helmets into classrooms to teach kids about riding well, staying safe on the streets, and to have a little fun while they're at it. Any school that takes part in the Safe Routes to Schools program through the District Department of Transportation receives WABA's bike classes for free. This spring is also shaping up to be a record season for our Adult Education programs. In addition to classes in the District, we'll have classes in Arlington, Alexandria, Bethesda, and more! Our Adult Learn to Ride classes can help anyone learn to ride a bike in just one afternoon. It may sound too good to be true, but we have a more than 75 percent success rate—and if one class doesn't do it for you, we'll put you into a second one for free! If you're looking to get on a bike for fun or transportation, you should take our Confident City Cycling class for all the tips and techniques you'll need to ride more comfortably and confidently. And we're always looking for organizations who are interested in bringing in WABA instructors for a lunchtime Bike Commuter Seminar. If your coworkers have questions about bike commuting, we'll bring the answers during a one-hour brown-bag presentation. Be sure to bookmark
our handy education calendar
for all the latest updates. As soon as our classes are scheduled, you can be the first to sign up for them. Until then, feel free to drop us a line at
education@test.waba.org
and we'll be happy to answer your questions.