Marriott International: A Bike to Work Day Pit-Stop Star
Every Wednesday leading up to Bike to Work Day, we'll post here about ways you can get ready for the region's biggest annual celebration of bike commuting. Register for Bike to Work Day now! 
Marriot International has always been a big supporter of bike commuting. For example: A few years ago, it turned an on-site gas station at one of its hotels into a dedicated bike pavilion with lockers, canopies, and storage. A 10-year supporter of Bike to Work Day, Marriott has its own bike club, MarrVelo, which encourages employees at Marriott's headquarters in North Bethesda to start commuting by bike on a daily basis. Jim Young, vice president for facilities at Marriott International, says he knows that Bike to Work Day has been a way for many Marriott employees to convert to daily bike commuting. Originally, Marriott hosted the BTWD pit stop at its headquarters, but as participation exploded about three years ago, it was moved near the White Flint Metro station. Over the years, Marriott has continued to incentivize participation by offering bike-commuting seminars and promoting Bike to Work Day itnernally. Marriott goes over and above to have bike-happy employees: It offers a bike commuter subsidy, provides showers and lockers, and secure, covered bike storage. It keeps a bike information station loaded with bike maps, WABA information, and guides. But I've been most impressed by Marriott's bike repair station, which is staffed by the company's own garage mechanics, has a bike-mechanic stand, and is kept stocked with the most-needed supplies for simple repairs, like bike tubes. Marriott even has two loaner bikes that their employees can sign out and bring back the next day. It's the company's own "bikeshare" system! With Capital Bikeshare soon coming to 50 locations in lower Montgomery County, Marriott International has proven that a little encouragement can go a long way. The demand for bike commuting is increasing in Montgomery County and Marriott is already ahead of the curve: There, support for an alternative way to commute has been created and sustained by a thoughtful, progressive, green-minded employer. On the verge of Bike to Work Day 2013, we hope that other businesses will gain inspiration from Marriott's support of bike-commuting and follow its lead toward creating a truly supportive bike commuting environment. See photos from Marriott International's Bike to Work Day pit stop last year below the jump.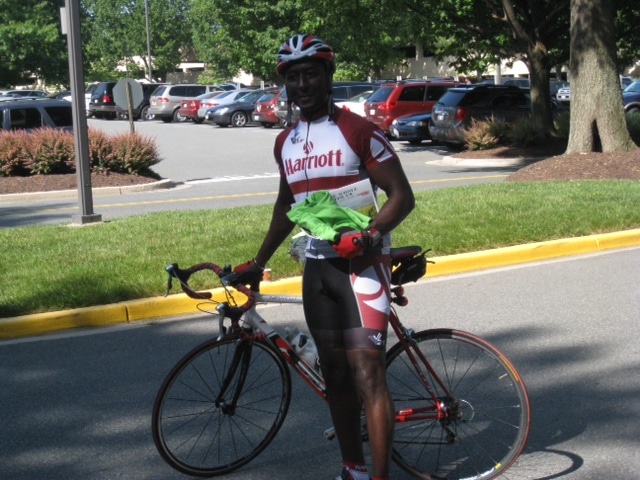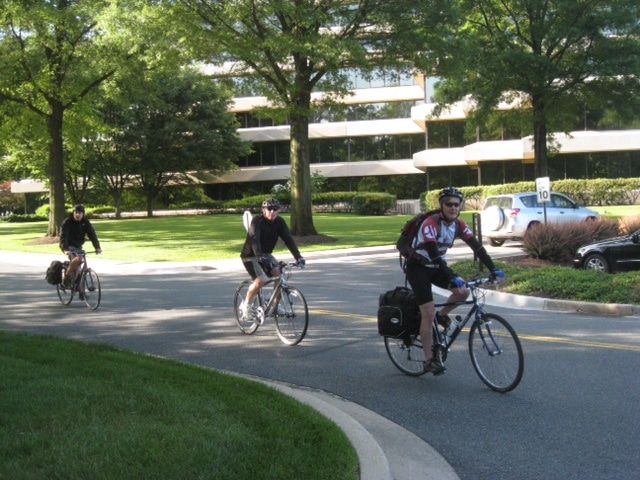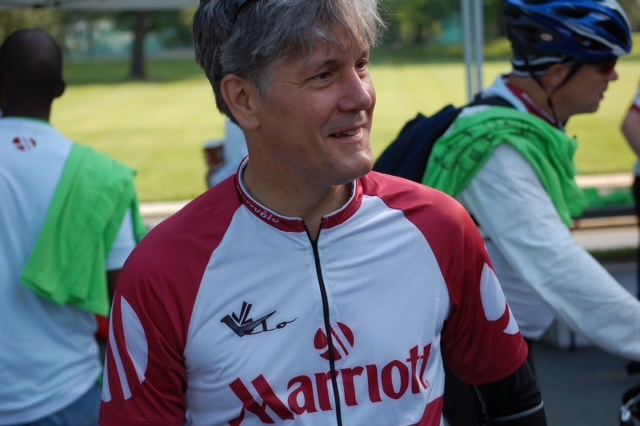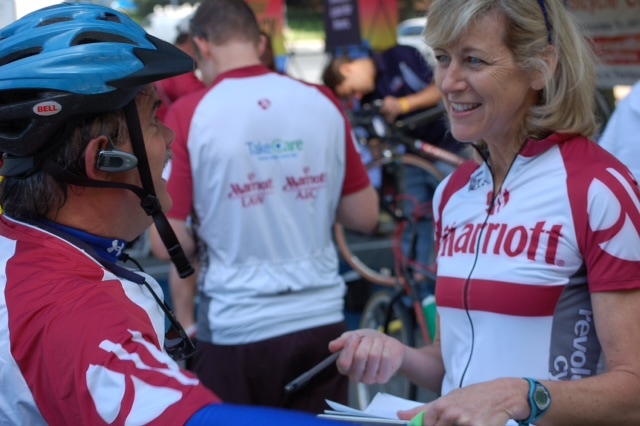 Next Wednesday, we'll tackle the technical issues you might face leading up to Bike to Work Day. Sign up for Bike to Work Day now! Remember, when you register, you can join WABA and renew your membership at a discount, $25.