Meet BikeFest BikeBuilder #2: The Bike House
We hope you're coming to 
BikeFest on Fri., May 3.
 The annual BikeBuild contest is back for the third year in a row! Local bike shops and co-ops were invited to build the best, most innovative, and creative bicycle as their entry. We encouraged the shops to use recycled parts, and all bikes had to be built without spending more than $250. This year's BikeBuild participants are The Bike House, City Bikes, Papillion Cycles, and Phoenix Bikes. At BikeFest, you'll vote on your favorite build. After votes are collected, all the bikes will be auctioned off. All proceeds raised will go directly to WABA and will help support another year of bike advocacy, education, and outreach. Many thanks to the participating shops for donating skills, time, and parts. We'll be profiling each shop here leading up to BikeFest (previously,
Phoenix Bikes
!). We talked to Peter, a volunteer at
The Bike House
, about participating in the BikeBuild contest: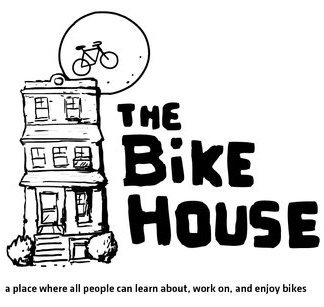 WABA:
Tell us about The Bike House.
The Bike House:
The Bike House is a community-based bicycle repair co-op in Washington, D.C. Our mission is to build a place where all people can learn about, work on, and enjoy bikes. We do this by providing free bicycle maintenance services and education through our weekend clinics, mobile bike clinic, and beginner and advanced mechanics classes. If you are having a problem with your bike, bring it to one of our clinics and our volunteers will teach you how to fix the problem yourself.
WABA:
Tell us about the bike you're building.
TBH:
As a group of avid bike enthusiasts, many of us have accumulated a ton of extra parts for planned projects, so one of the main things was to parse through what was available and develop a vision based on that. After looking at all of the donations, we decided to build up an old Ross trekking frame made in Allentown, Pa. into a grocery/townie bike. One of the main draws of the Ross frame was how intertwined the company was in post World War II U.S. bike history. I've wanted to build a townie bike for myself for a while because I feel it's a great utilitarian type bike that allows whoever riding it to cut out a lot of use for their car. When presented with the WABA BikeFest build, I decided to give it a try. Luckily, the parts lined up for this and we started in on fixing it up. I would hope that anyone who gets this bike uses it to get to work, get to the store, and haul everything they need in relative comfort.
WABA:
What do you hope DC's bike community looks like in 10 years?
TBH:
We want to see more people on bikes in every quadrant in the city. Whether it's getting to and from work, exploring the city, or hitting the road for a long weekend ride, there's so much to do on two wheels in D.C. The Bike House will be there to give people the tools they need to ride farther and keep their bikes happy and their wheels true.
WABA:
What's The Bike House up to this spring?
TBH:
The Bike House tends to go into hibernation over the winter, but we are open again and ready to help everyone get their bikes tuned up for the riding season. Our clinics are Saturdays 12-3 p.m. at Annie's Ace Hardware and Sundays 11 a.m.-1 p.m. at the Bloomingdale Farmer's Market (which opens in May). We also will be doing various mobile clinics this year, at locations to be determined. We are always looking for volunteers who are interested in learning and teaching bike repair, and helping their neighbors get their bikes working. If you are interested in volunteering or just learning more about what we do, please come to one of our clinics, visit our website at
http://thebikehouse.org
or contact a volunteer at thebikehouse@gmail.com. Many thanks to The Bike House! If you haven't bought your tickets to BikeFest yet, time is running out!
Buy your ticket today.