Get Through This Week, and Reward Yourself With Tour de Fat!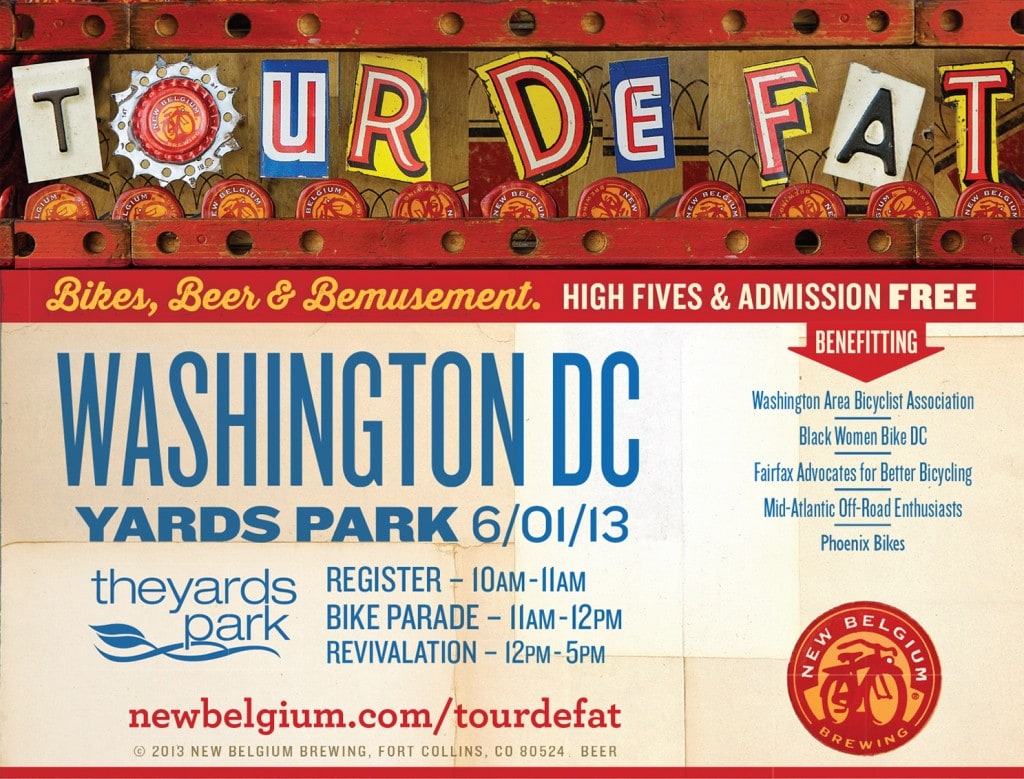 So what if you've got a work week (albeit a short one) between you and next weekend? We're already thinking about it, because next Saturday is
Tour de Fat
! The East Coast's biggest and most fanciful celebration of all things bicycling, Tour de Fat is part costume party, community bike parade, music and arts festival, and celebration of good biking and good beer! All proceeds from the event, which is put on by New Belgium Brewing, support local bike advocacy. Tour de Fat begins with a parade (parade check-in is at 10 a.m. and it kicks off at 11 a.m.) to Yards Park, where fun awaits. Bring your kids, put on your craziest costume, and get ready to enjoy performances and entertainment by Beats Antique, The Moth storytelling, Scot Nery, Honeymoon Cabaret, John Higby, and Batala. All proceeds from Tour de Fat—from parade donations, beer purchases, merchandise sales, membership sales, and raffle-ticket purchases—go directly back to local bike advocacy. In addition to WABA, Black Women Bike DC, Phoenix Bikes, Fairfax Advocates for Better Bicycling, and Mid-Atlantic Offroad Enthusiasts will benefit from Tour de Fat proceeds. If you weren't otherwise convinced, consider this: Tour de Fat is free! Read more about Tour de Fat 
here
, register for the parade 
here
, and RSVP on Facebook 
here
.