Meet the D.C. Bike Ambassadors!
The
D.C. Bike Ambassador outreach program
relies heavily on the support of committed volunteers working to make bicycling safe and accessible for everyone in D.C. There are currently around 150 trained bike ambassadors riding through the District acting as role models in their community. To put a face to our team, we are showcasing a few ambassadors who have gone above and beyond in volunteering their time, skills, and ideas to improve the program. Each of our featured volunteers has helped to extend our reach, forge new partnerships, and present bicycling in new and exciting ways. Our superstar ambassadors are helping make D.C. a more bike-friendly city. Interested in getting involved with the 
Bike Ambassador program
? Our next orientation session is Tues., July 16th from 6:30-7:30 p.m. at the WABA office. Contact Megan McCarty, the D.C. Bike Ambassador program coordinator, at 
megan.mccarty@test.waba.org
 for more details.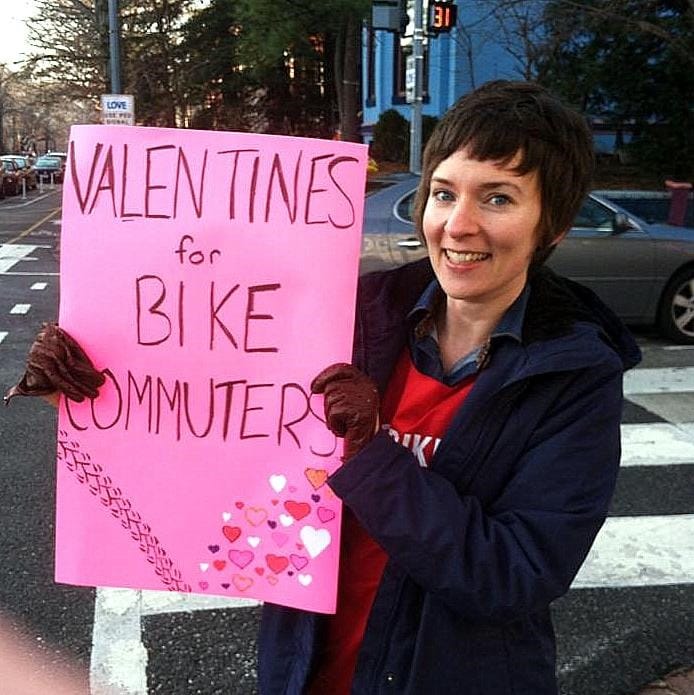 Moira McCauley, bike ambassador since January 2013
I've been riding my bike to get around D.C. for almost a decade, but more often in the last five years since more infrastructure has been put in place. It's hands-down the cheapest, easiest, fastest, most direct way to get around the city. No more trying to find parking or waiting for the bus! I also like that I don't need to do anything else to stay in shape because I get all my exercise in while I'm getting around town. And it's fun! WABA's successes improve my quality of life in really tangible ways, so I wanted to support its projects and help other people figure out how to take advantage of living in such a bike-friendly city (while we work to make it even more bike-friendly!). I love the interactions I've had with cab drivers since I started volunteering as a bike ambassador. While we can sometimes seem to be at odds, I've met a lot of friendly drivers who care about our safety. Most recently a cab driver told me he was getting into cycling too, and asked me where he could find bicycle shorts! I love interactions like that.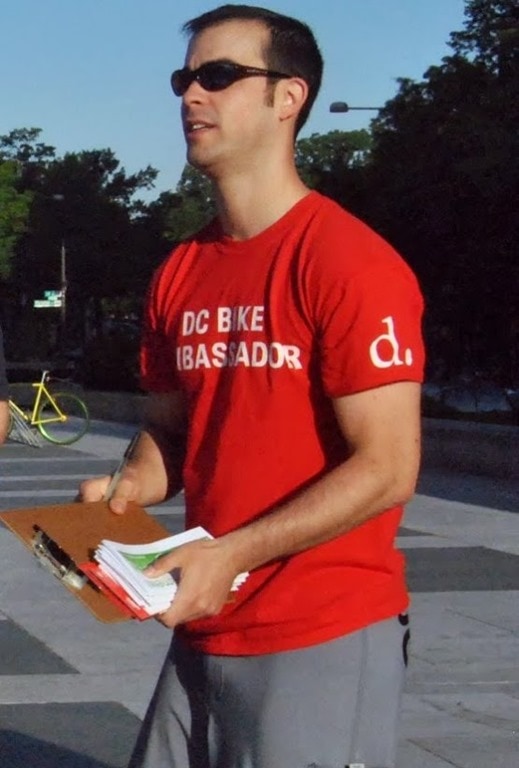 Mark Sussman, bike ambassador since August 2012
I started biking primarily for transportation when I moved to D.C. after college.  I soon realized upon moving to D.C. that the fastest, least expensive, and most fun way to get around town was by bike.  Since then I have slowly been building my "fleet", so I can tackle any cycling challenge.  My most recent challenge was leading my dad, father-in-law-to-be, and a couple buddies on a ride from D.C. to Shepherdstown, W.Va. along the C&O for my bachelor party. I became a D.C. bike ambassador a little over a year ago because I love biking in D.C. and sharing that gift with others is a worthwhile endeavor.  In addition to encouraging others to get on a bike, I believe a BA should exemplify safe cycling, be knowledgeable about regional events and infrastructure developments, and generally put a smiling face on bike advocacy. My most meaningful BA experience thus far has been participating in the "Got Lights?" outreach this past winter.  I was able to pass out dozens of lights to people who would have otherwise been riding home in the dark and was able to help out in other ways as well—all while spreading the good name of WABA and biking in D.C.!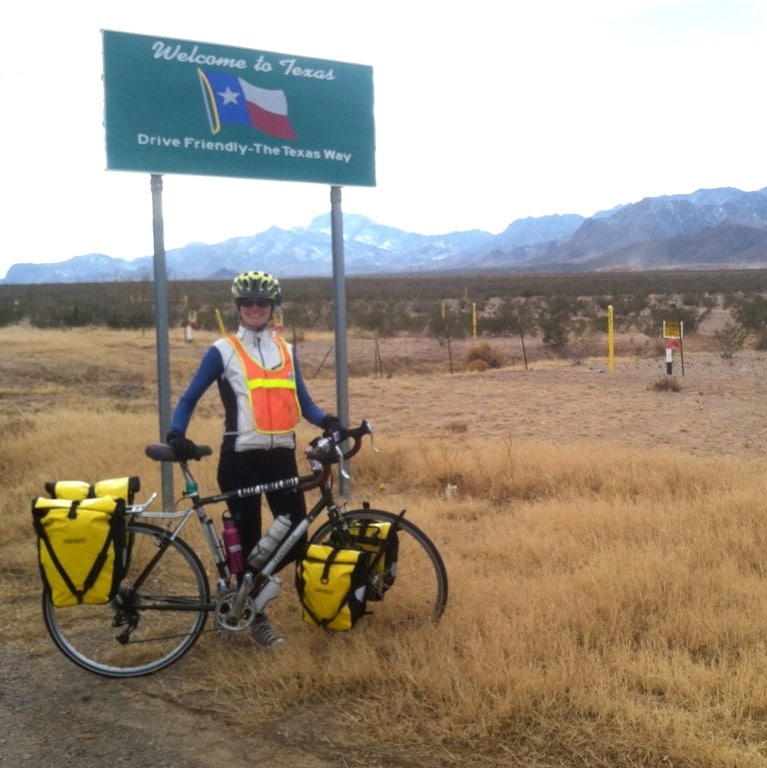 Dani Moore, bike ambassador since May 2013
My life as a cycling enthusiast began in 2006, when I moved to Tempe, Arizona to attend Arizona State University. I started by commuting the 1.5 miles between my apartment and campus. I continued to commute by bicycle when I moved 1.5 miles farther away from school. I made friends with other cyclists, and I found myself biking increasingly longer distances in their company. We biked to cupcake bakeries, hiking trailheads, and farmers markets in the Phoenix metro area. Before I knew it, I was embarking on incredible bike adventures – 65, 75, 125 mile rides through the Sonoran desert. In December 2012, I set out on my grandest bike adventure yet: a cross-country trip from Phoenix, Arizona to Washington, D.C. My husband accompanied me as far as El Paso, Texas; I completed the journey on my own. Joining WABA was one of the first things I did after arriving in Washington, D.C. I believe everyone benefits when biking is a viable transportation option. I am eager to help more people discover the joy of cycling and to promote a vibrant, safe, inclusive, and enduring bicycle culture in the nation's capital.