Women & Bicycles' Yoga Rides, in Photos
This season, the Women & Bicycles program paired up with local yogi Cory Grace to combine appreciations for bicycling and yoga, and to continue sharing the bike love. After gathering at theYards Park, we rode the scenic loop around the Anacostia Riverwalk Trail. It's a flat, paved trail, with lots of surprises, like the Skate Pavilion, Pirate playground, river overlooks on the new 11th Street bridge, and Kingman Island! Following our rides, Cory Grace treated us to her yoga practice tailored for bicyclists.
Click here
to check out Cory's work, like her upcoming beginner's workshop, and
click here
to learn more about our upcoming Women & Bicycles events.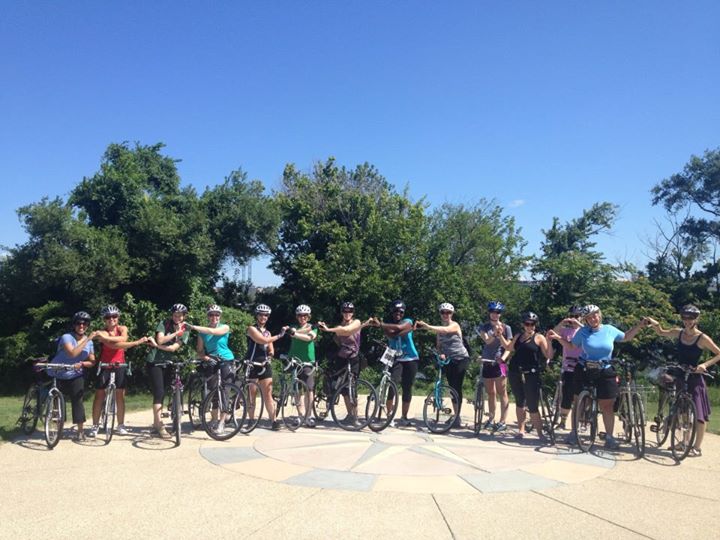 See more photos below the jump.