10 Reasons You Should Ride The Hains Point 100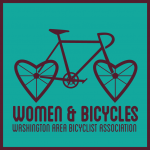 This entry is part of our Women & Bicycles blog series. Women & Bicycles is WABA's outreach and encouragement initiative to build a stronger women's bike community and get more women on bikes. These posts certainly aren't exclusive to women, but they're produced with and through the Women & Bicycles' programming and staffing. Click here to learn more and get involved.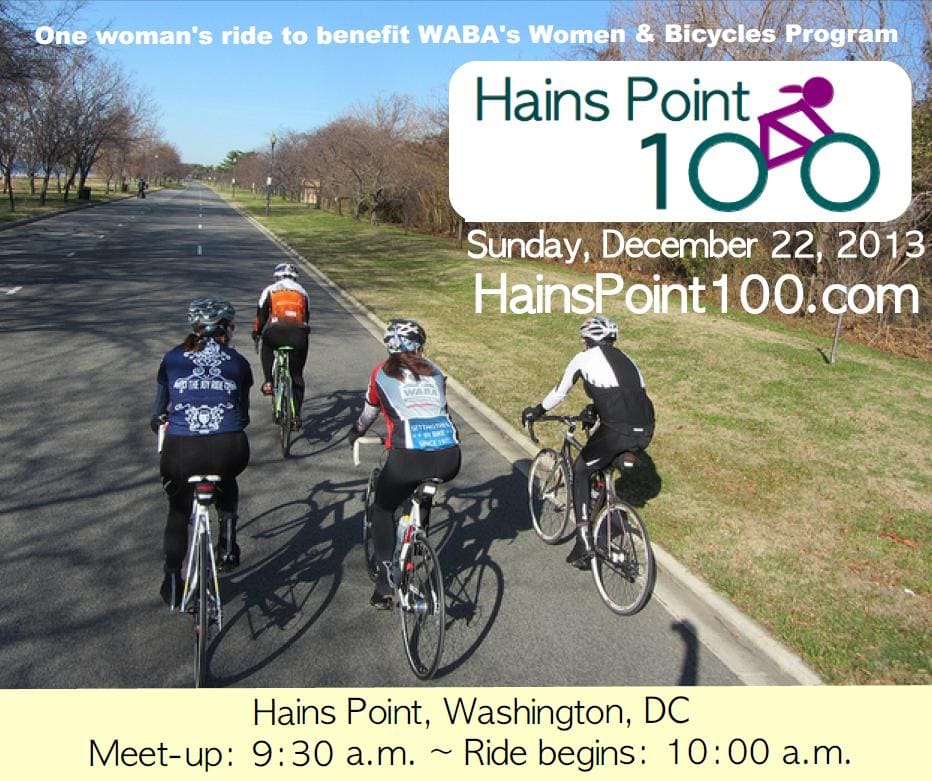 The
Hains Point 100
is back for 2013! Here are 10 reasons you should ride 100 miles in circles around Hains Point on Dec. 22:
It's basically a choose-your-own-adventure ride. Start when you want. Ride as long as you want. Pause, snack, sprint, nap, and draft when you want.
The route is riding in circles around Hains Point. It's impossible to get lost or off-track and it's unnecessary to have to rely on any kind of electronic device to find your away around.
Did someone say potluck? You're bringing snacks—brownies—right?
Look at all the awesome ride sponsors! Must. Win. Raffle.
You'll ride with the finest of D.C.'s bike advocacy community, including all those people on Twitter you know only by icon, all those people from the forum you know only by signature, and all those people at advocacy meetings you know only by testimony. And you'll bond over the fact that you're still in D.C. three days before Christmas, riding your bike in circles in the wind around a peninsula.
This is a locally organized, sustainable, homegrown, organic event, coordinated by one very dedicated supporter of the Women & Bicycles program.
You'll get bragging rights for riding (or attempting to ride) 100 miles around Hains Point.
Riding 100 miles around Hains Point is a great opportunity to practice your counting. One hundred miles is 33 laps!
Normalize winter riding!
Your donations to the Hains Point 100 will help get more women on bikes. One hundred percent of the ride proceeds will be donated to WABA's Women & Bicycles program, helping to fund another year of dedicated outreach.
This holiday season, give yourself the gift of an all-age, all-experience level, all-joyful, only slightly delusional century: the Hains Point 100. For more information on the ride, please visit the
event website
, find it on
Facebook
, and follow Hains Point 100 on
Twitter
.