Phoenix Bikes' Third 2013 Sale Tomorrow, Dec. 7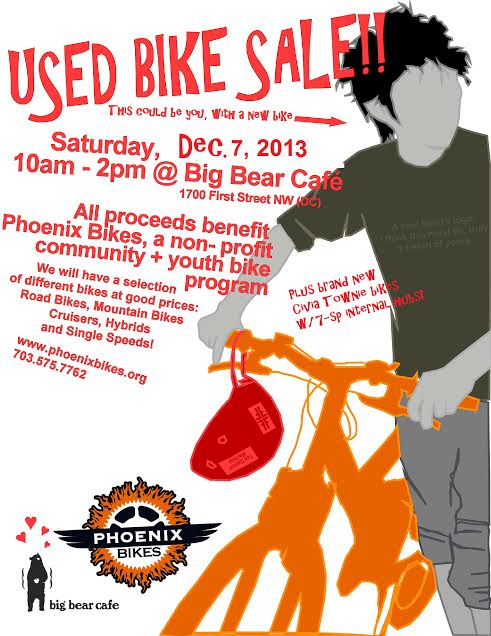 From Phoenix Bikes:
Phoenix Bikes will host its third sale of the year at the Big Bear Cafe, 1700 First St. NW (at the triangle of First, R, and Florida streets), Sat., Dec. 7 from 10 a.m.-2 p.m. We will have about six brand new Civia Twin City 7-speed commuter bikes, a donation from a recent corporate event from Skanska USA, plus more than 20 other bikes in a variety of styles and sizes including road, mountain, hybrid, cruisers and single-speeds. Also joining us again will be Bikes for the World, which will also be selling refurbished bikes. Locks and lights will also be available.
More information can be found
here
.