WABA to Lead the 2014 Congressional Ride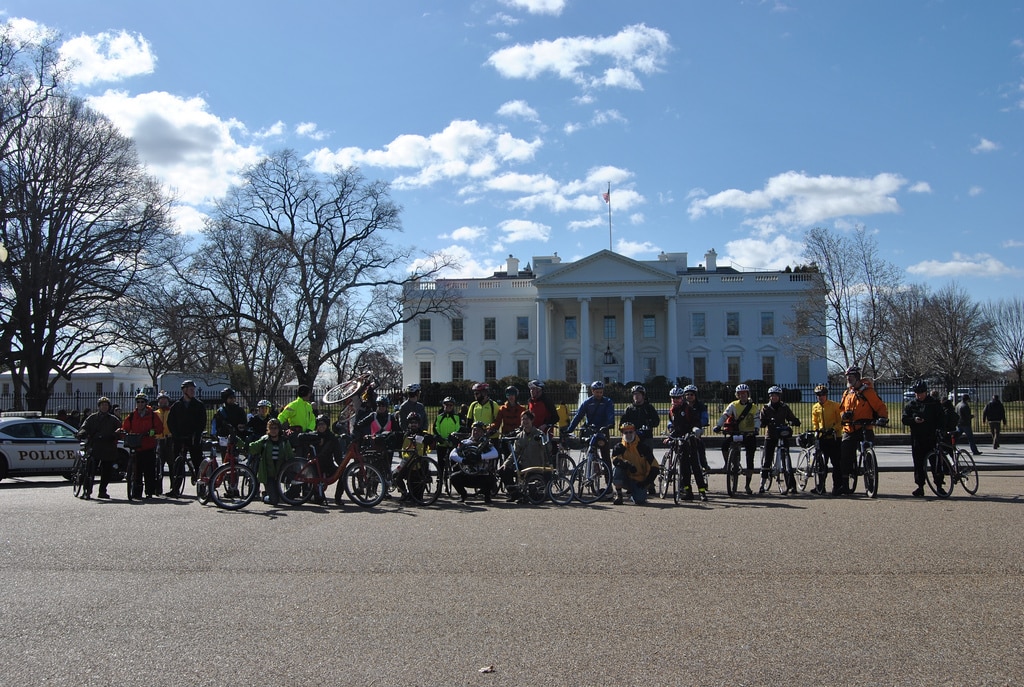 A group photo from last year's Congressional Ride.
Each year, WABA has the privilege to lead the Congressional Ride, one of the final events of the League of American Bicyclists' National Bike Summit. Bicycle advocates and enthusiasts from across the nation are invited to join us for a tour highlighting some of D.C.'s best cycling infrastructure and to hear
what's being planned for the future
. If you're in town for the National Bike Summit or know someone who is, join us on Thurs., March 6th at 8:30 a.m. at the Ulysses S. Grant Memorial, right in front of the Capitol Reflecting Pool. Helmets are required and Bike the Sites will provide bicycle rentals. We also need ride marshals! If you're a WABA-n, are comfortable riding in traffic with large groups, and have a few hours to help us out for a beautiful bike ride,
please sign up here to volunteer as a ride marshal for the morning
. The ride should only take about an hour and a half.