Announcing Everyday Biking Seminars for Spring 2014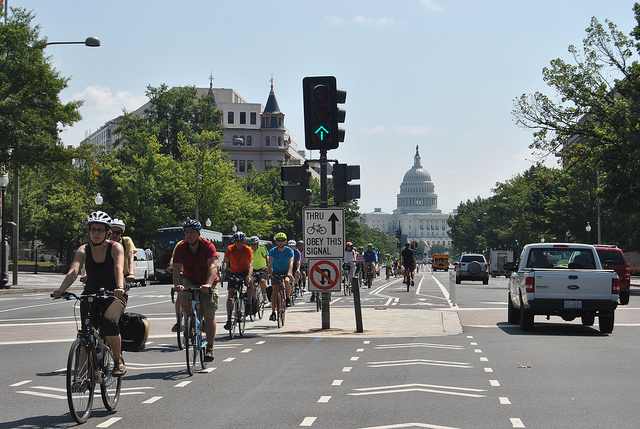 This spring, we're launching our Everyday Biking Seminar program. It's the evolution of our Commuter Seminars, which were lunchtime sessions held at offices interested in helping employees figure out the details of biking to work. The Everyday Biking Seminar is a short presentation designed to introduce the basics of how to safely and easily fit biking into your daily life. It includes tips on
Making sure your bike is in good working order,
Planning a good route,
Understanding safe riding principles and rules of the road and trail,
Carrying the things you need to carry, and more.
After the presentation, our trained staff will answer your questions, address your concerns, and resolve that nagging issue that has kept you from biking. (In our experience, everyone who isn't biking but wants to has that one nagging issue!) The full seminar takes only an hour, and we provide every participant with a Safe Cycling guide, local bike map, opportunity to take a free WABA city cycling class, and materials on upcoming bike-related events, activities, and programs. The cost of an Everyday Biking Seminar is $300, or free for organizations who become WABA Business Members at the $800 level. 
WABA Business Members
). Thanks to the generosity of our members, we are also able to offer a limited number of  pro-bono Everyday Biking Seminars to interested groups unable to afford the fee. To request and schedule a commuter seminar, please
complete this form
.