Announcing WABA's Sadie Hawkins Dance Party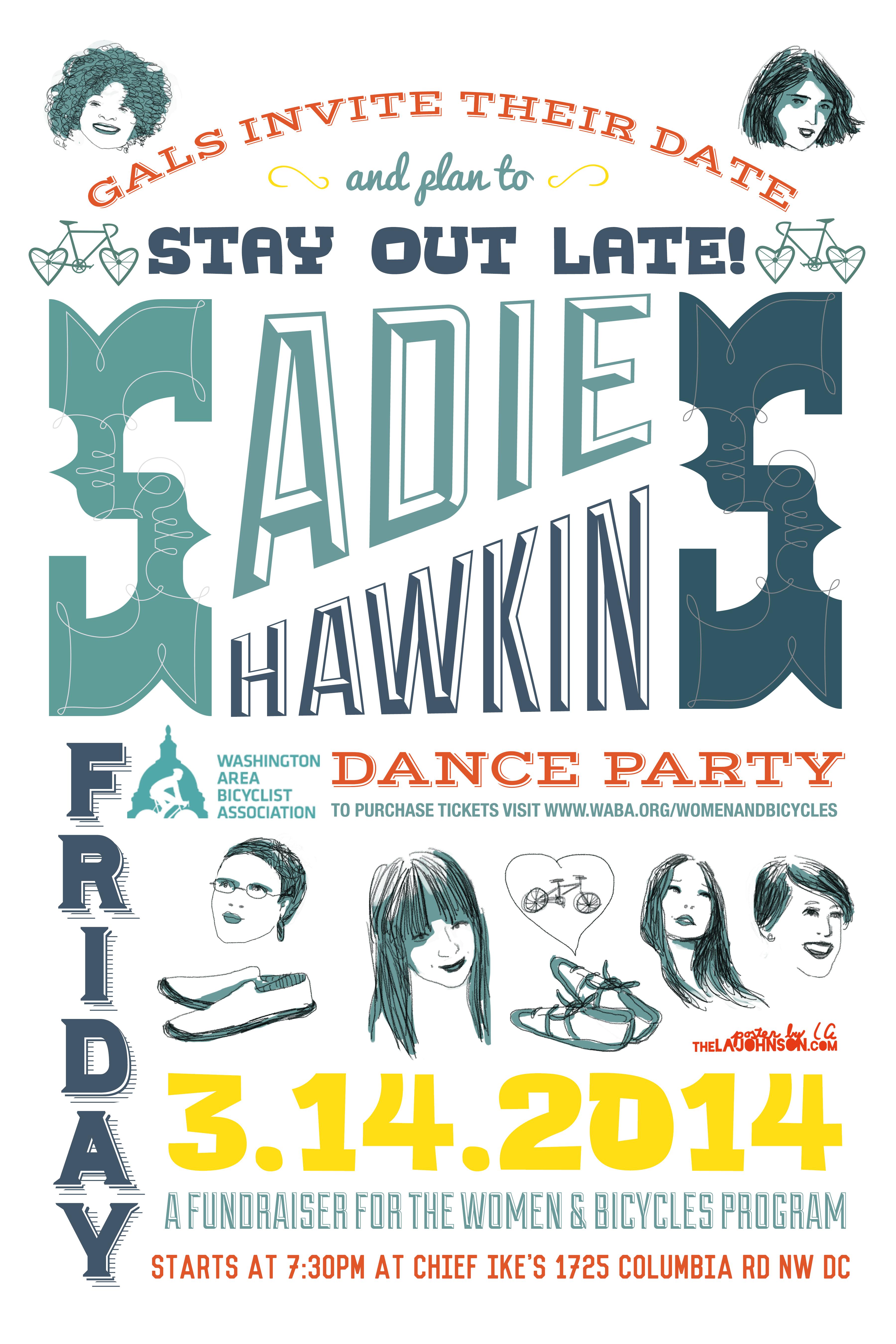 Join WABA next Friday, March 14th in celebrating the one-year anniversary of our Women & Bicycles Program.
We've replaced Bike Prom with a raucous evening of festivities. All funds go to support the 2014 Women & Bicycles' season of workshops, meetups, rides, and Roll Models to inspire more women to bike. This is a co-ed party, but remember gals invite their dates!
You can expect bike parking, local DJ's, dancing, bike-themed games, food and drink specials, awards, and some surprises along the way.
Sadie Hawkins Dance Party
Date: Friday, March 14th, 2014 Time: 7:30pm to 2:00am Location: 1725 Columbia Rd NW Ticket Price: $10 online, $15 at the door