Our new kids' fleet is here!
WABA's education team has a brand spanking new set of kids' bikes! Big thanks to the folks at
Revolution Cycles, Clarendon
, who made this project possible.
Why does WABA need so many kids' bikes?
During the spring and fall seasons, we're busy at DC public schools, where we teach students about spatial and street awareness and get them riding bikes. And to do so, we bring a whole lot of bikes with us almost everywhere we go.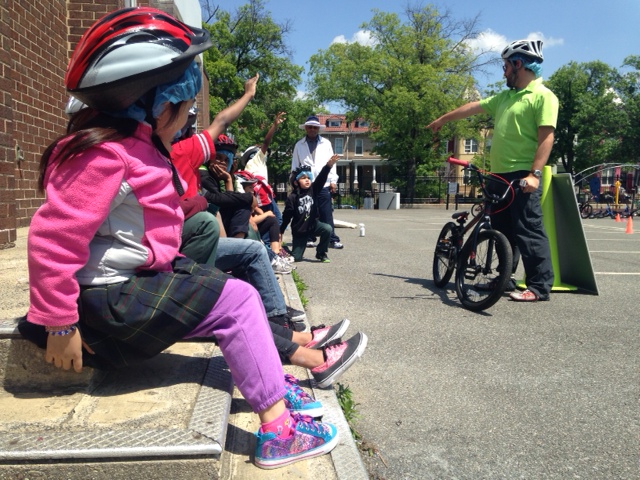 What kind are they?
Because we work with kindergarten-5th graders, we need bikes in a range of shapes and sizes.
The tiny green machines in the background of the first picture are balance bikes, which we use to teach younger students who haven't ridden before. Balance bikes don't have pedals or wheels — they're just for gliding practice. The most difficult part of learning to ride is mastering balance on two wheels, and it's easier to focus on balancing when you take pedals out of the equation.
We have three bikes with 20″ wheels and two bikes with 16″ wheels, ideal for teaching first-fourth graders.
Finally, our new fleet includes four full-sized mountain bikes, so older students can learn shifting and braking skills along with control and balance.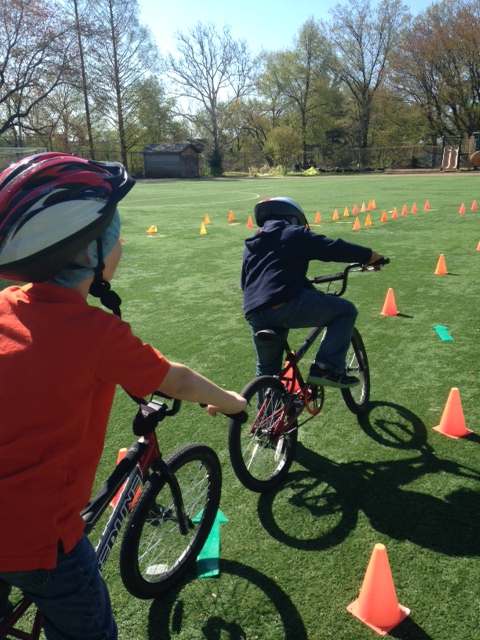 Here's to an excellent spring season! Read more about our kids' programs
on the education page
.