Just Announced: 50 States & 13 Colonies Ride

The 2014 50 States & 13 Colonies ride, WABA's signature ride event of the year, will be held on Saturday, September 13th. Ride registration will open on August 4th and the ride will be open to WABA Members only. Not yet a WABA member but interested in the ride? No problem!
Join WABA today
for the invitation to register for the 50 States Ride. We'll send out an email to all WABA members on the morning of August 4th inviting them to register for the ride, so you do have to be a WABA member to receive this invitation. Additionally, when registering for the ride, the form requires you to provide your WABA Member ID number.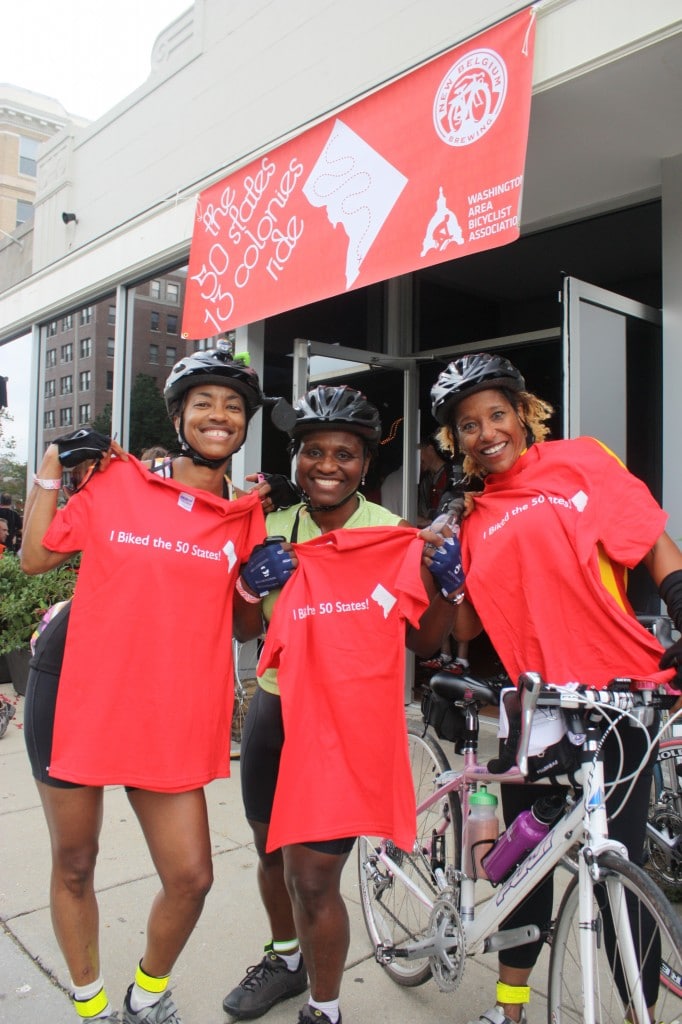 Ride participants can choose from a long and challenging 65-ish mile route that winds up and down the District on all 50 state-named streets or a shorter 15-mile route that takes you for a ride down all 13 streets named after the original colonies. All riders are invited to the post-ride celebration at Mellow Mushroom to celebrate and get their special edition 50 States & 13 Colonies ride t-shirt.
Read more about the 50 States Ride here.
We're also looking for volunteers! We need help making this event a success. Sign up to
volunteer at one of the pit stops here
. Or if you're a confident cyclist and want to help lead the ride, volunteer as a
Ride Marshal
. We hope to see you at the 50 States & 13 Colonies Ride!