Trail Ranger Tuesday: Behind the Scenes
Over the last two months, we've introduced our Trail Ranger team and highlighted some of the fun trail focused events from this summer, but we have kept quiet about what keeps us busy every day.  Despite our lack of evidence here, we are, in fact, quite a busy crew.  Our team is out riding and improving DC trails an average of 50 hours per week.  And though you may wonder what we've been up to, you can benefit from our work even if you don't.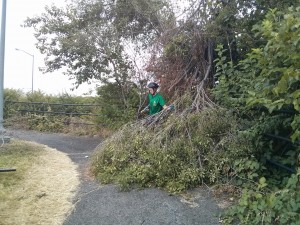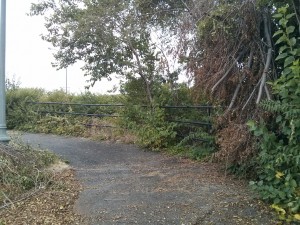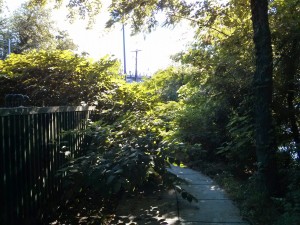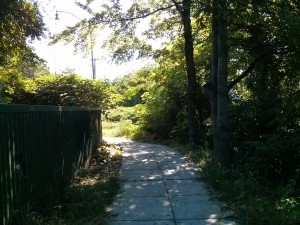 Passable trails are better trails!  Who can argue with that?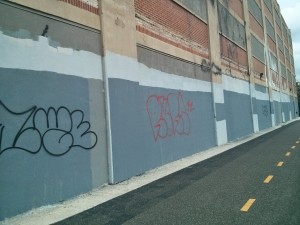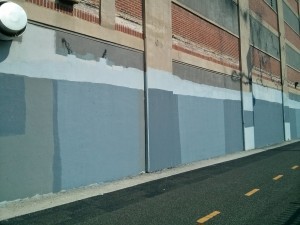 Regular trail inspections helps city agencies keep the trail looking good.  Which scene do you prefer?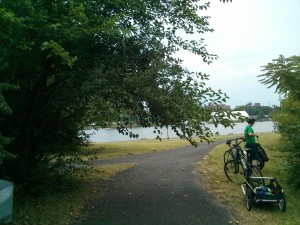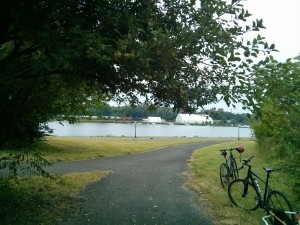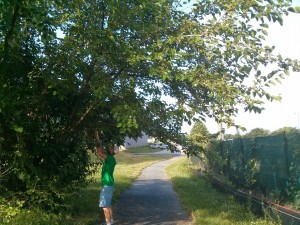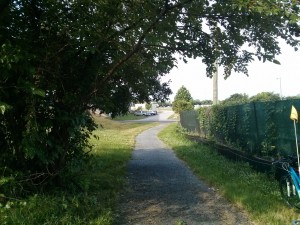 Fewer branches in your way leaves time to appreciate the view. And lets not forget about the really important things; Trail Ranger Coffee Hour is back this Friday (8/8) from 7:30-8:30 am on the Met Branch Trail!  Stop by 4th & S St. NE for a coffee (this time with ice) and meet your neighbors and our team!

And that is kind of the point.  We work to ensure that every time you turn your wheels toward a trail, your ride is pleasant and uneventful.  You don't need to know about those trees that came down a few days ago, that clogged drain or those branches doing their best to get in your way.  We want you focussing on the spectacular views, the wind in your hair and those gleeful moments that turn a commute into a positive part of the day. To that end, we traveled over 1,300 miles between June and July, roaming the Met Branch, Anacostia Riverwalk, Marvin Gaye and Suitland Parkway Trails in search of issues, big and small.  Our 200+ hours of trail work means fewer obstacles, longer lasting trails, and far less trash getting to our rivers (a volume of over 1,100 gallons so far!).  That we have helped 13 trail riders get rolling again with a patched flat is icing on the cake! So here's a taste of what you missed (or didn't).