ARTCRANK DC is happening on Saturday!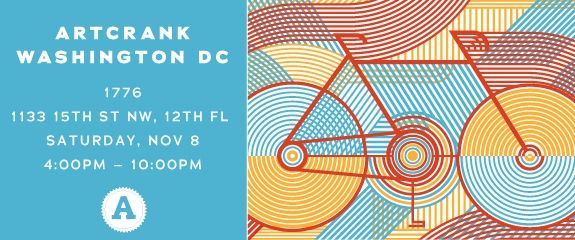 WABA is super excited to announce that ARTCRANK DC is coming to town on Saturday, November 8th.
What is ARTCRANK, you ask?
It's a poster party for bike people. And it's going to be awesome.
Why does WABA want you to attend?
Because WABA is the non-profit cause partner, so all funds raised from donations for brews (thank you to Oskar Blues for providing the craft beer!) help support our work to make bicycling better for YOU throughout the region.
RSVP to the party on Facebook and invite your friends.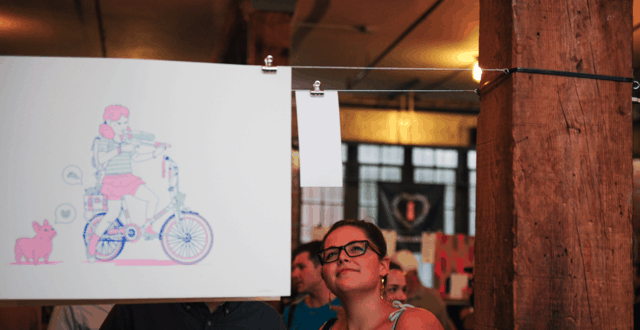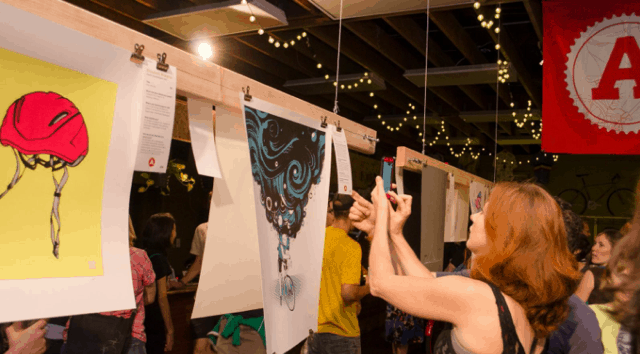 ARTCRANK is an art show with FREE admission (yes, you heard that right, it's a free party so don't miss it) that features really neat, beautiful, and creative art prints designed and made by local DC artists. All prints are bike themed and will be for sale.
What:
ARTCRANK DC bicycle-themed art show
When:
Saturday, November 8, 2014 4:00-10:00pm
Where:
A venue called 1776, located at 1133 15th St NW in the Penthouse on the 12th floor (1776 is right on the 15th Street cycle track between the L St and M St cycletracks – so many cycletracks)
Admission:
FREE! Donations will be gladly accepted at the bar for Oskar Blues beer (and proceeds raised through beer benefit WABA)
---
More info about the ARTCRANK DC event can be found here on their Facebook page and here at the ARTCRANK website.