Ask the DC Council to Support the Bicycle Bill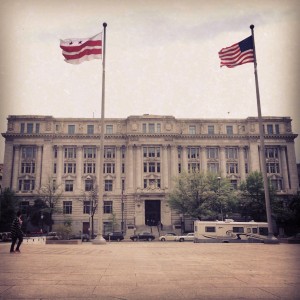 As we speak, the insurance industry is lobbying hard to kill proposed legislation aimed at helping injured bicyclists. They like the status quo, which allows them to easily deny claims by bicyclists who have been hit by drivers. But the present system leaves too many injured people without recourse after they're hit—and it especially affects bicyclists after crashes with automobiles. It's time for the DC Council to hear your voice. A proposed bill would make it possible for bicyclists involved in crashes to have their medical bills and damaged bicycle covered by a driver who crashes into them. Under current law if a person contributes in any way to the crash, her claim can be denied. Forty-five states abandoned this doctrine years ago. It's time for DC to catch up.
Tell the DC Council to update our unfair and out-of-date law.
Last week, the DC Council Committee on the Judiciary held a hearing for the bill. There was overwhelming support for the bill by local residents. Many people testified in favor of expanding the protection to pedestrians and other vulnerable road users. This is a rare chance for real change.
Please take a minute and contact your Councilmember
. You can
learn more about this campaign
 and read our answered to the
10 most common questions
about this proposed law.