We conquered Northwest's toughest hills — you can too!
In case you missed last week's fun, we're posting the routes to the first of our education rides. Ride them on your own, and join us for the next ones!
Coming up on October 15:
Bike Lane Blitz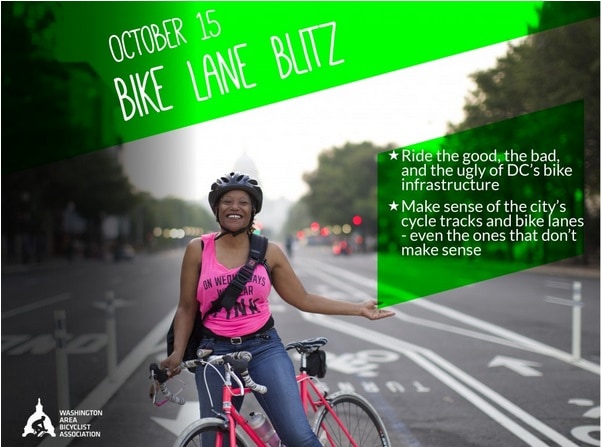 This ride is about making sense of all that bike-specific white paint on DC streets. Ride the good, the bad, and the ugly of DC bike infrastructure with us — we'll debunk myths, wax philosophical on questions both whimsical and specific, and at the end of it all we'll seek solace at District Taco.
Tackle the first two educational rides on your own:
Ride # 1, Ch-ch-ch-changes
We rode from Northeast to Northwest and from protected bike trails to streets without infrastructure — and got a chance to look at some fall colors on our way. Click the map below to try the ride yourself.

Ride # 2, Gotta Get Up to Get Down
We powered up to the highest natural point in the District and shot back down to Adams Morgan in time for food at Super Tacos — a neighborhood favorite where you can find WABA staffers most days during lunch.

Read about our fall educational ride series here.