Whoa! Our First Oversized Check!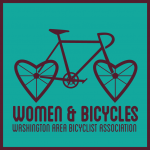 This is part of our Women & Bicycles blog series,  part of WABA's initiative to build a stronger women's bike community and get more women on bikes.  These posts aren't exclusive to women, but they're produced with
and through the Women & Bicycles' programming. Click here to learn more and get involved.
Last week Team Sticky Fingers presented our Women & Bicycles program with an oversized check for $3,000.
Yes, $3,000!
We were shocked.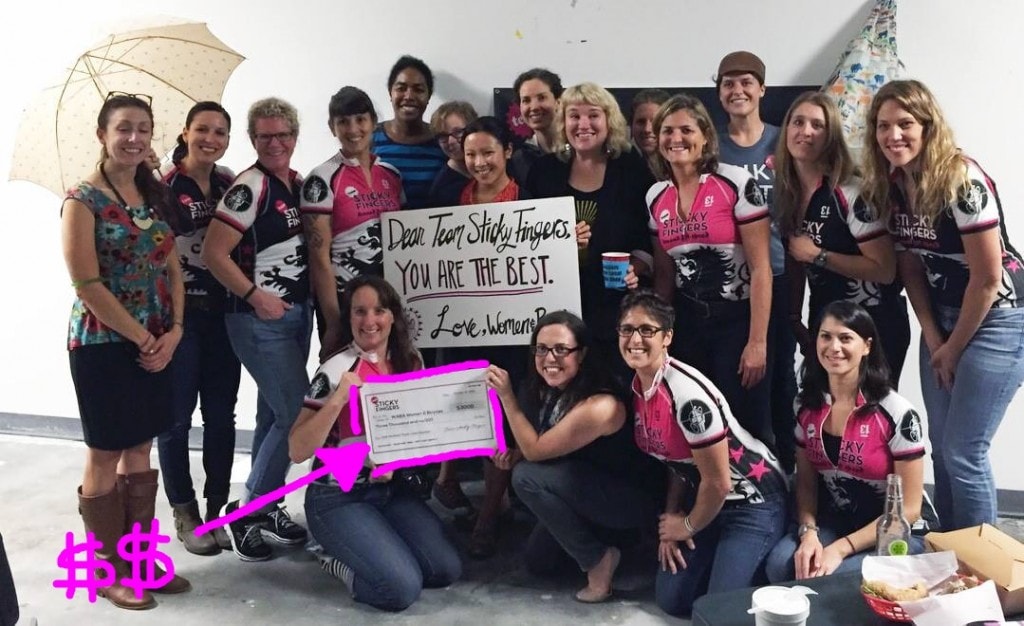 Team Sticky Fingers is a fun-loving group of gals who train like crazy, race like crazy, and consume delicious vegan treats like – any normal person would devour baked goods. The team is committed to inspiring more women to race bikes. They raised the funds through their
sold-out screening of Half the Road
, a documentary on the struggles women face in pro racing circuits. Team Sticky Fingers, thank you for supporting WABA's work through event collaboration and oversized brightly-colored checks. Your contributions to the community help us get more women biking, no matter if it's on a bikeshare, hybrid, or pro-grade hand-crafted tapered cold-worked titanium cyclocross bike!
So much bike love,
WABA