Introducing Takoma Bicycle, a WABA Business Leader Member
WABA's Business Members understand the importance of a community that bicycles. Their membership supports our advocacy, outreach and education. Our business members are committed to a sustainable future of our region and are adding their voice to a growing number of bicycle-friendly businesses supporting WABA. Today meet Takoma Bicycle.
Takoma Bicycle is a full service bicycle shop located in Takoma Park, Maryland. Voted one of America's Best Bike Shops by The National Bicycle Dealers Association, Takoma Bicycle has built a loyal following, which it appreciates and acknowledges with its rewards program. The full-service bike shop carries bicycles for the whole family, bicycle accessories and repair parts. And you can also find indoor trainers if you need that extra bit of training. Takoma Bicycle is a neighborhood bike shop with a neighborhood feel.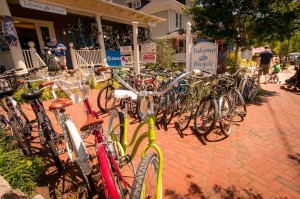 Takoma Bicycles was rated one of America's Best Bike Shops in 2013 and 2014. The shop holds periodic classes as well. We are happy to call Takoma Bicycles a Business Leader Member! Do you own, work for, or patronize a business that is a good candidate for our 
business membership
? For just $300 or $800 per year, you can show your support for a bike-friendly region and WABA's advocacy and get all sorts of perks, including your very own blog post! 
Details here
.