It was the last class of the season. We had a great time!
Last Saturday, we gathered in Silver Spring to celebrate something bittersweet – our last scheduled adult biking class of the fall season. A chilly morning, but the weather cooperated with cerulean skies and sunny spots in which we warm up while we talked and planned our routes.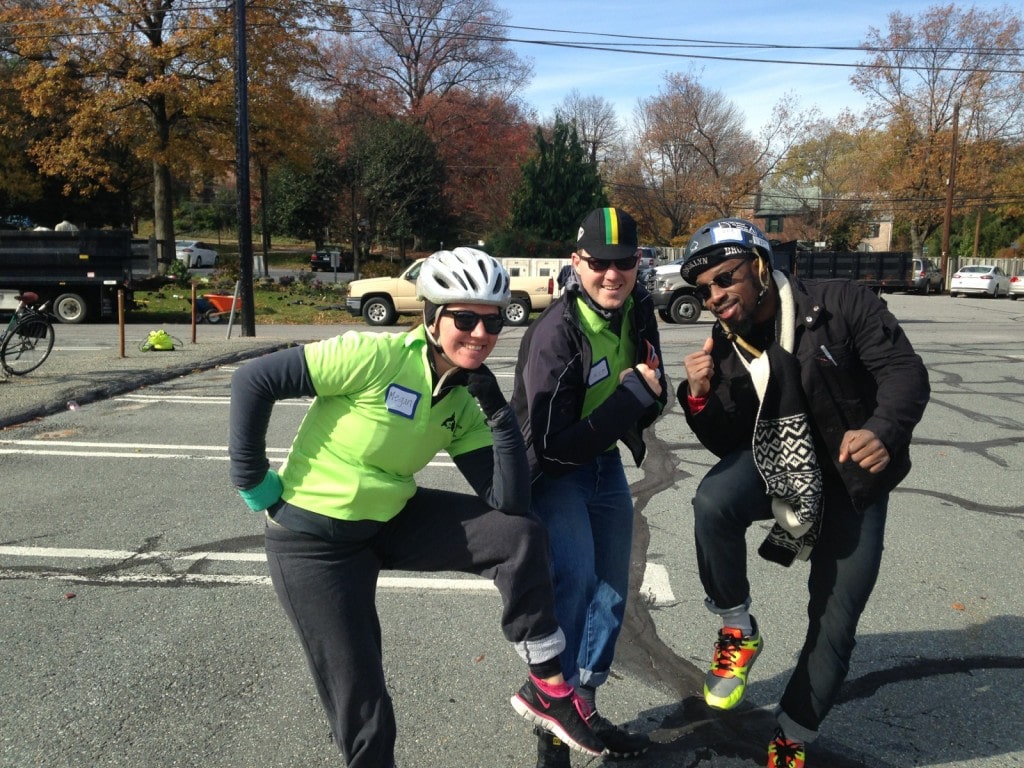 Instructors Megan McCarty, Caleb James and Hamzat Sani got flexible to teach the instant turn.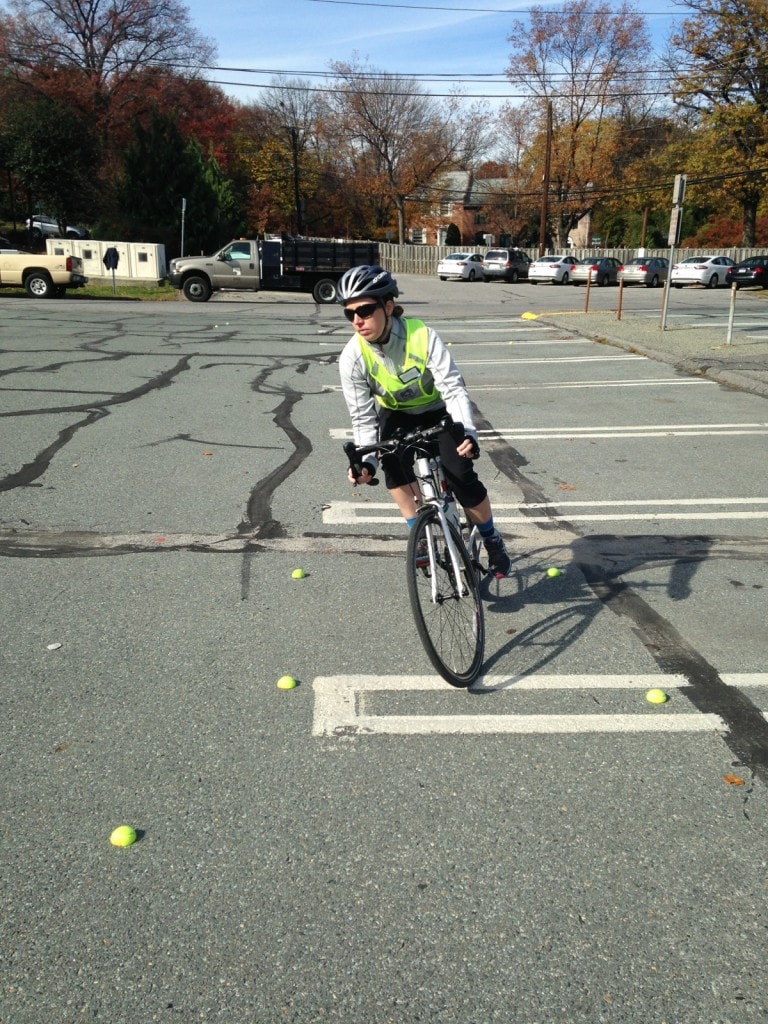 And then we practiced it together!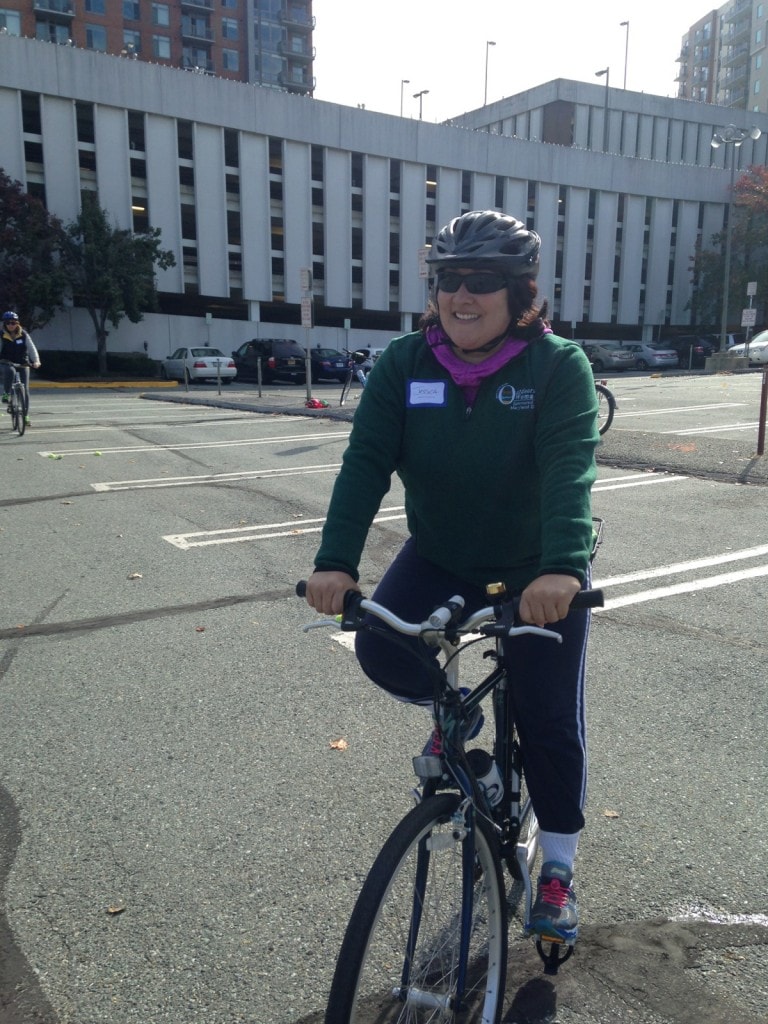 We stopped and started and scanned and signaled and shifted: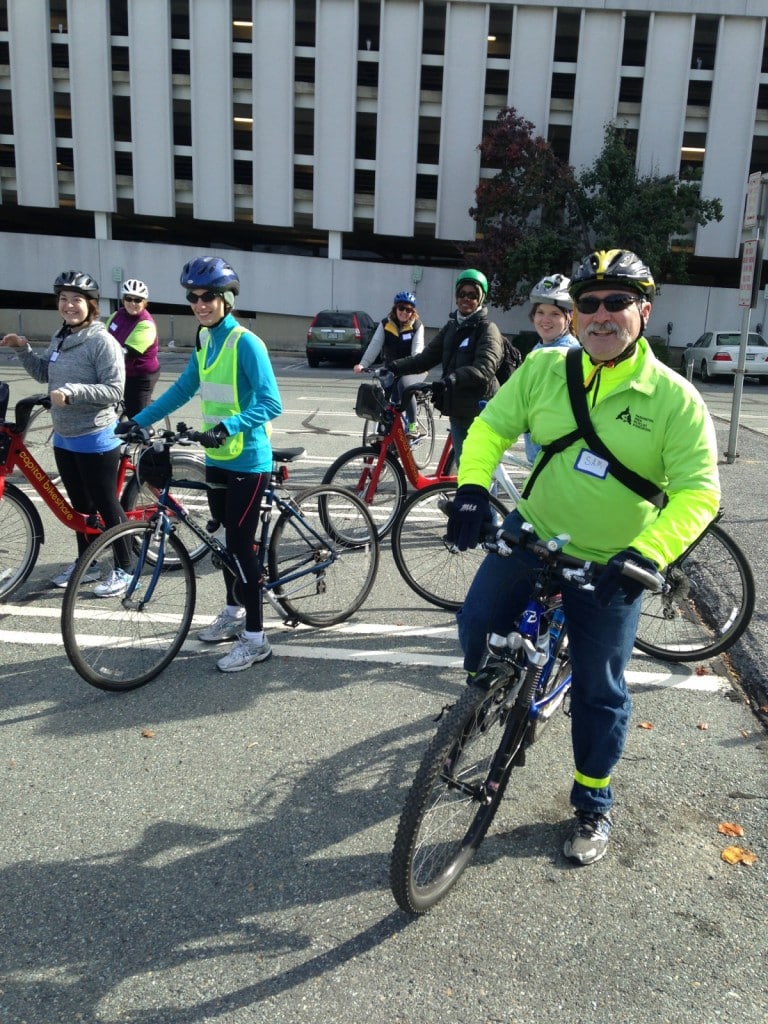 And ended with a group ride led by Sam Mazur and Brenda Ruby, both veteran WABA instructors. A big thanks to all who joined us this season for any of our adult education programming. This fall we brought our City Cycling curriculum and educational rides to
108 people.
We also got
180 adults
 riding bikes for the first time ever, through our tremendously popular
Learn to Ride program
. Finally, we expanded our course selection substantially, offering a
brand spankin' new set of educational rides
which we plan to bring back in the spring. In case you missed it! The last ride, Round, Round, Get Around, explored biking the dreaded DC traffic circles, and the lines we traced around the city looked something like this:

Give it a try on your own if you missed our session on October 29. Stay in touch with us through the winter, and happy riding!