Check out WABA's Family Biking Town Hall this Sunday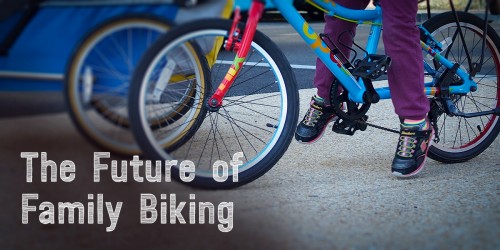 Here at WABA, we are trying to do more to support families who bike and inspire more families to bike. Our first step requires your help. We need your input on family biking priorities and how we can better include them in our advocacy, events, and education. Join us for our Family Biking Town Hall! Date: Sunday, December 14th Time: 1:00pm to 3:00pm Location: Mt. Pleasant Library, 3160 16th St NW, Washington D.C. Expect: childcare in the reading room! Balloons! Over a dozen input-gathering games (for you- the adults)! Expect snacks and drinks! Using input activities and a facilitated discussion we'll gather information from families and those who work with youth in the Washington area. With the information you provide, we can set realistic goals, raise funds, hire staff, and implement family biking programming and priorities.
Click here
for more event information and to register, and tell your friends. Interested in volunteering? We're in need of help,
click here
to sign up. If you can't participate in-person, we encourage you to participate online. Please
click here
to take our 10-minute survey.