Towards a Safer Suitland Road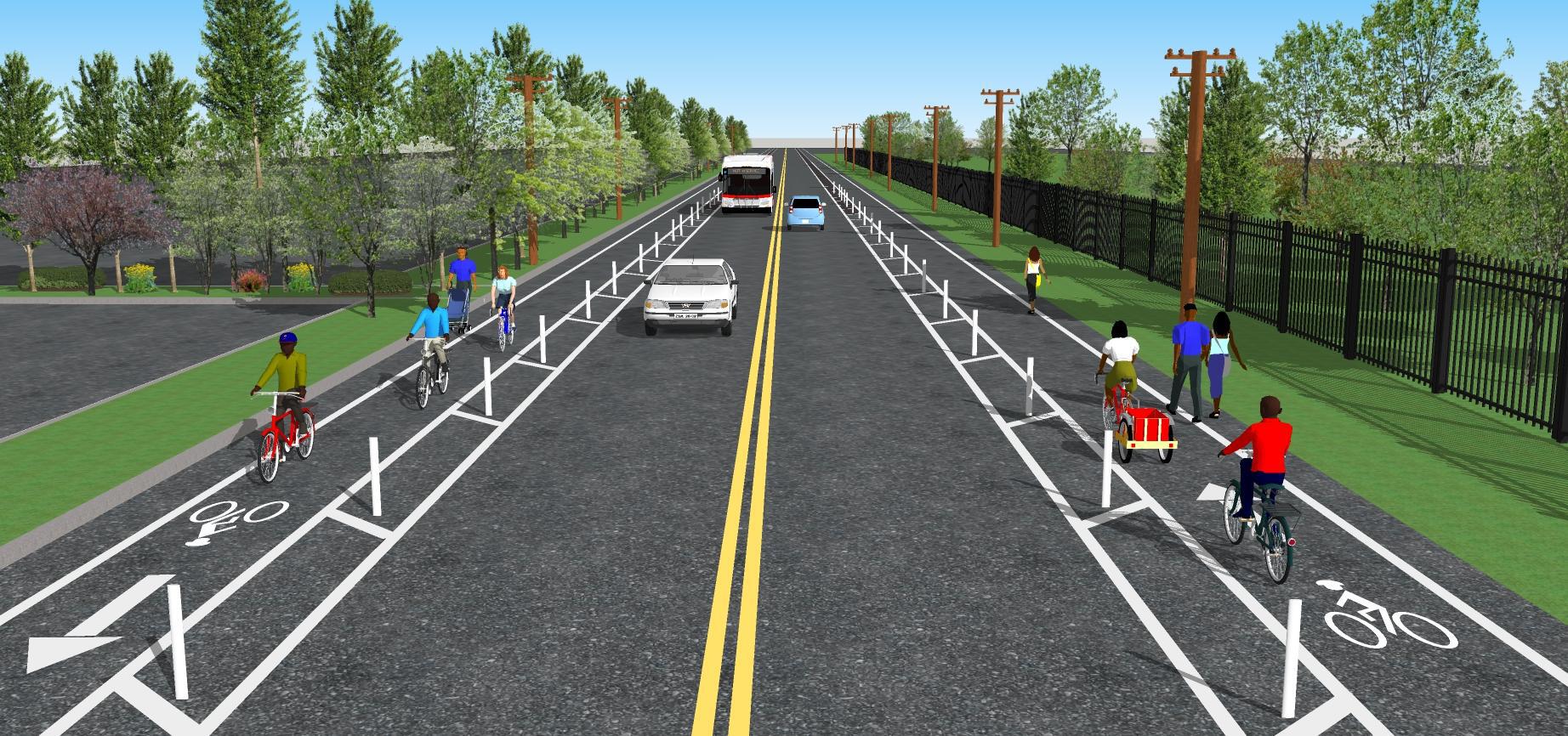 Suitland Road runs 1.6 miles from Southern Ave. in SE DC to Silver Hill Road (MD-458) in PG County. Despite being a crucial step linking nearby neighborhoods, shops,, transit and employment centers, Suitland Road offers a hostile experience for anyone traveling by foot or bike. With 18 foot lanes, drivers easily drive above the 30mph speed limit. There are bus stops, but no continuous sidewalks to get to them. There is ample room for bicyclists, but no accommodations to make them feel safe. Suitland Road is a convenient connection, but only if the trip starts with car keys.  WABA's Action Committee for Prince George's County is working to change this imbalance with it's first campaign: A Safer Suitland Road.
In a county known for its difficulty accommodating and protecting vulnerable road users, Suitland Road is a clear candidate for new infrastructure.  The road's wide lanes and shoulders offer drivers a tempting opportunity to push speed limits, but they also leave ample room for bike and foot traffic without removing car lanes.  Requiring only design and minimal changes to the roadway, adding protected bike and pedestrian lanes would be a cost effective addition to a roadway with a 10 year history of declining vehicle use.  If completed, these protected lanes will extend the reach of DC's bike lane and trail network to Silver Hill Road and the Suitland Federal Center offering better connections to nearby neighborhoods, shops, employment centers and transit.
Bike and pedestrian routes along Suitland Road would benefit local businesses, give local residents easier access to transit, help commuters and students get to work and school,  and reduce unsafe speeding — all without removing travel lanes.  We look forward to working with officials from the county and Maryland State Highway Administration to make this corridor a safer place for all who use it.  For more information, please see the campaign page.