Introducing Forster Law Firm, a WABA Business Member
WABA's Business Members understand the importance of a community that bicycles. Their membership supports our advocacy, outreach and education. Our business members are committed to a sustainable future of our region and are adding their voice to a growing number of bicycle-friendly businesses supporting WABA. Today meet Forster Law Firm.
The Forster Law Firm was founded by WABA Member Michael Forster. The firm specializes in Real Estate and Condo Litigation, Probate, and Drafting Wills and Trusts. Michael is passionate about city issues like public transportation and increased urban density. His favorite way to get around the city is by (you guessed it!) bike. His office is conveniently located near the 10th and U St NW Bikeshare station and has plenty of bike parking in front.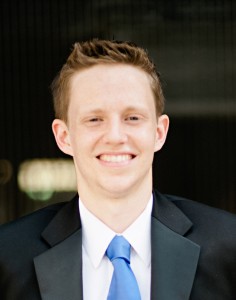 Michael is licensed in Virginia, D.C., and Michigan. We are proud to call the Forster Law Firm a WABA Business Member! Do you own, work for, or patronize a business that is a good candidate for our 
business membership
? For just $300 or $800 per year, you can show your support for a bike-friendly region and WABA's advocacy and get all sorts of perks, including your very own blog post! 
Details here
.