Potomac Pedalers Sponsors Women & Bicycles!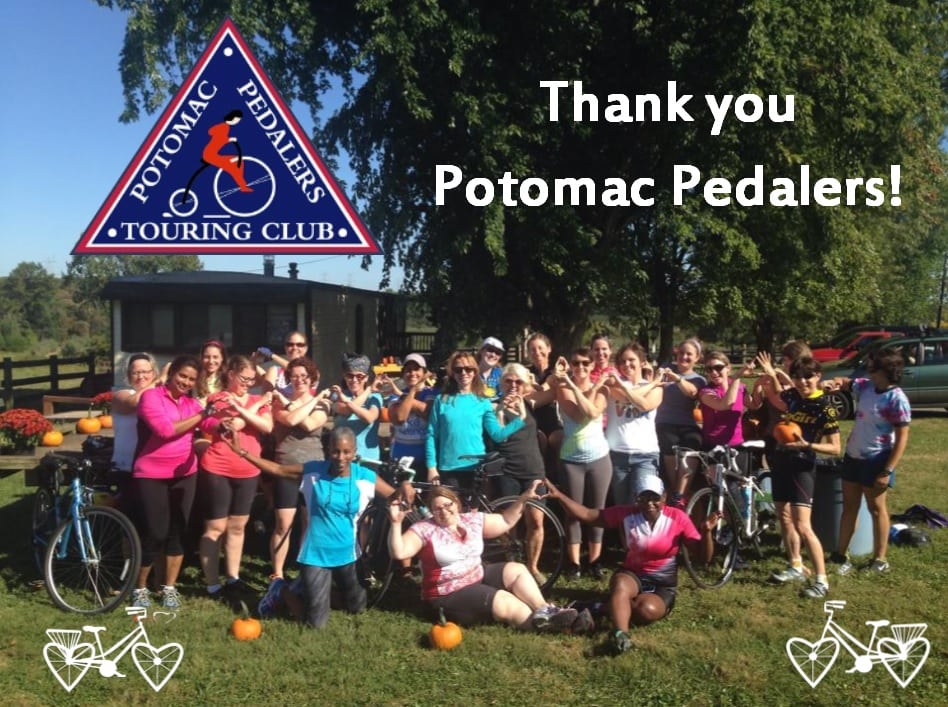 We're  proud and excited to announce our partnership with the Potomac Pedalers! Along with offering financial support, Potomac Pedalers and our Women & Bicycles group are partnering up to create four women-only rides (maybe more?) catering to different skills and biking goals, in different parts of the region, prioritizing fun and skillsharing! We're working together because we're committed to bringing out all types of people  of all different bike abilities to experience the joys of biking and find camaraderie throughout the D.C. region. The Potomac Pedalers Touring Club is a non-profit educational, recreational and social organization for bicycling enthusiasts.  They boast* the biggest membership and the largest ride calendar in the Metropolitan Washington DC area! And, they host the funnest bike tailgates. The first joint PPTC and W&B ride is scheduled for May 9! We'll ride in Rock Creek and tailgate afterwards. Mark your calendars; details to come.
Click here
to learn more!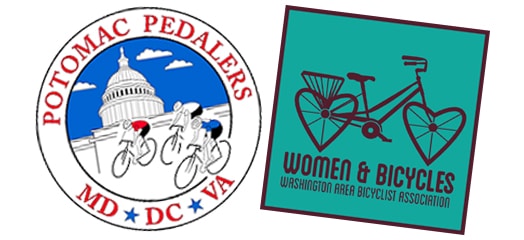 *Actually they're pretty humble about it.