Anacostia River Festival Abuzz with Bikes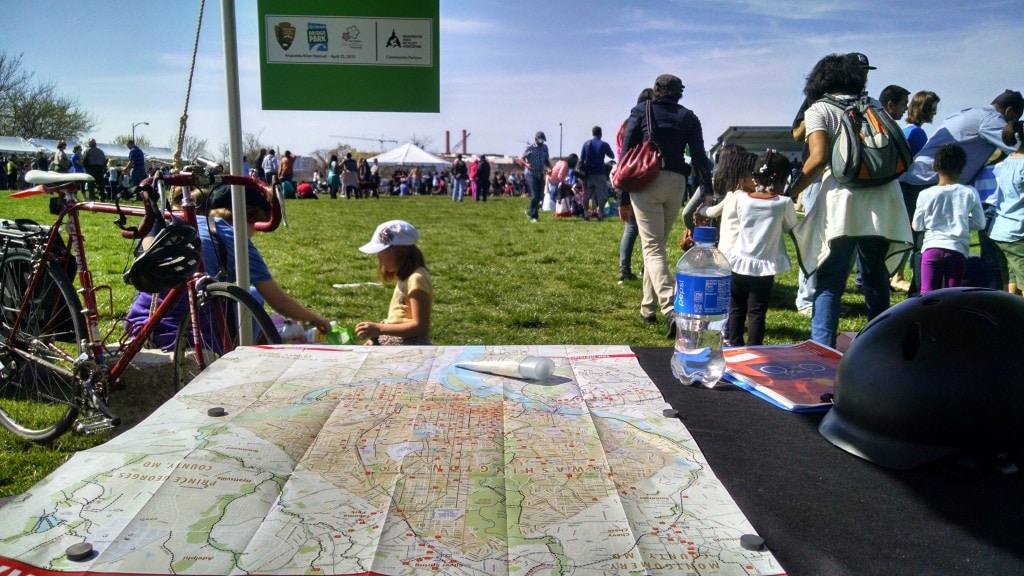 Anacostia Park was bustling on Sunday with the first annual Anacostia River Festival. So many people from near and far away from the trail came down to the riverbank to listen to music, paddle canoes, ride the trails and connect with their neighbors. Lots of folks stopped by our booth to better understand how the Anacostia Riverwalk Trail connects, see what the future holds when the Kenilworth section opens up in 2016 and swap ideas for summer rides.
Trail Rangers also led two groups around a guided loop of the trail to introduce the trail to new and familiar riders alike. The five mile loop up to Benning Road allowed us to explore both banks of the river, see some of the many connections the trail has to the street grid and spot a few herons. It was a beautiful blue sky day to be out for a ride, and the trails were full of people coming and going from the festival.