THANK YOU Bethesda Whole Foods Market!
Even with a cold drizzle off and on throughout the day, our partnership with the
Bethesda Whole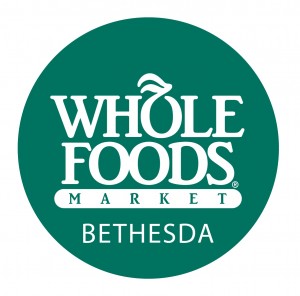 Foods Market
really warmed us up! When the receipts were totaled, Whole Foods Bethesda donated a whopping $4992 to WABA. We are so thankful for their generous financial support. Besides the donation it was great to visit with the folks shopping throughout the day and sharing with them our stories of Montgomery County bicycling and how we're working to make it better. We handed out all our maps (even had to request an emergency delivery of more from our WABA staffers), let residents and shoppers know about
our great set of classes
and rides coming up, and even our newly announced 
Bike Camp for kids
. So, thank you Whole Foods Bethesda and thanks to all who shopped that day to help support WABA. PS: the Bethesda Whole Foods Market is hosting a special AFTER Bike To Work Day party from 4-7pm on Friday May 15th. Celebrate on your way home via the CCT with $1 hot dogs, $1 freshly shucked oysters. Plus burgers and veggie burgers fresh off the grill for only $3 too!