Greetings from the Summer Women & Bicycles Fellow!
Hello, everyone! My name is Emily Janas. I am an undergraduate social work major at the Florida State University and the summer Women & Bicycles Fellow here at WABA!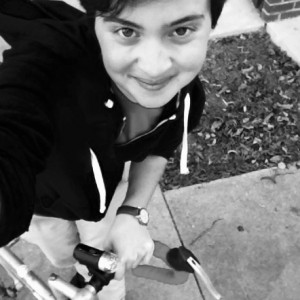 Thanks to a service scholarship I won through my university, I am able to be here in Washington to work within the W&B program for the next twelve weeks on various projects, including expanding outreach efforts to neighborhoods and populations in the greater D.C. area that are currently underrepresented in the Women & Bicycles group. I'll also get involved with other facets of the program and participate in our packed calendar of rides, workshops, and mentorship meetups. Needless to say, I am looking forward to getting to know this wonderful bicycling community all summer long. I am grateful and excited for the opportunity to learn and grow here at WABA, and hopefully do some important and impactful work. Until then, happy riding!
[Editor's Note: Welcome, Emily! We're so happy you're here!]