If you could change one law for biking, what would it be?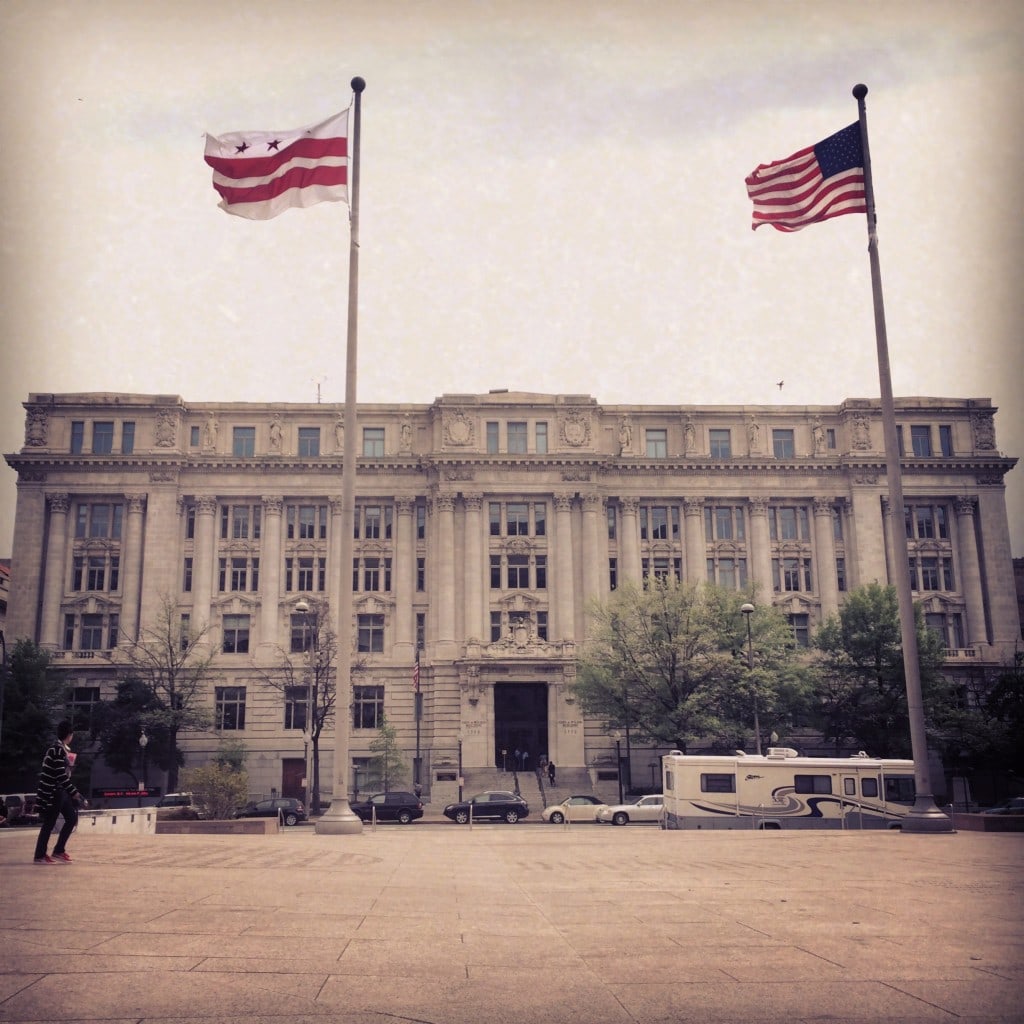 The D.C. Council Committee on Transportation and the Environment is convening a bicycle and pedestrian safety task force. The group will discuss the District's current approach to biking and walking safety and look into possible regulatory and legislative way to improve.  The final outcome will be a report of recommendations to the Council. The task force has strong representation from city agencies, including leadership from MPD, DDOT, the Mayor's office, AAA, the insurance industry, and key community and advocacy organizations. AAA's John Townsend and myself are co-chairs of the task force.
So, if you could wave a magic wand and change one law or regulation, what would it be?
We are looking for new ideas from other communities or other countries. Ideas about laws for both pedestrians and bicyclists are okay. In the past five years, D.C. Council has passed several bills related to walking and bike, including the
Bicycle Safety Amendment Act of 2013
and
Access to Justice for Bicyclists Act of 2012
. The Task Force will deliver a D.C. Council report on laws and regulations. The group will not be debating pending legislation either (i.e. the contributory negligence or a distracted driving bills before Council now), and obviously won't supersede the standard legislative or regulatory process. The process is quick. There will be four public meetings in May and June. All meetings will be a roundtable format and open to the public.
Safety Task Force Public Meeting Details
Location: John A. Wilson Building, Chairman's Conference Room (Room 502) May 21, 2-4 pm – Pedestrian Safety May
27
 28, 2-4 pm – Bicycle Safety June 4, 2-4 pm – Enforcement, Liability, and Reporting June 11, 2-4 pm – Updating the District's Laws, Regulations, etc. The final report of possible recommendations will be available by July.  The timing will fit nicely with the launch of DC's Vision Zero Action Plan in the late summer / early fall. So, what can the Council change to make biking and walking safer in D.C.? We have some initial ideas but what are your ideas? Send us your ideas and thoughts to
advocacy@test.waba.org
.