Crash Victim Bill Moving Forward in D.C. Council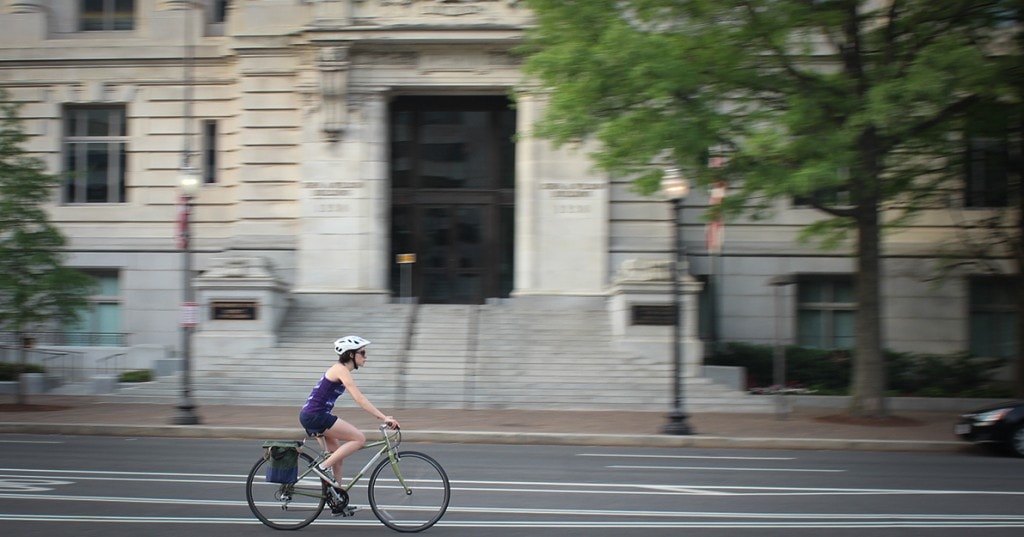 The D.C. Council Committee on the Judiciary will hold a mark-up hearing for the
Motor Vehicle Recovery Act of 2015
 in early July.  If passed, this bill will enable injured victims to recover damages after a crash.
The District of Columbia is one a few remaining jurisdictions
with an antiquated contributory negligence standard (Maryland and Virginia are too) in the country. Most states abolished the use of contributory negligence decades ago. Insurance companies use confusion of the rules that pertain to bicycling or slight errors made by injured crash victims to deny their claims. Victims are stuck paying their medical bills and costs to fix their damaged property (i.e. their bicycle). Or, they try to hire an attorney to bring an expensive lawsuit against the driver's insurance. Often attorneys won't take these cases because the risk of losing is too high. All are no-win situations. The Motor Vehicle Recovery Act of 2015 will make it against the law for insurance companies to continue this unfair practice. Injured bicyclists and pedestrians will have a fair chance to have their claims paid. Negligent drivers who injure people should be responsible for their actions.  This bill does not give a bicyclist the right to recovery if they are primarily at fault. Last year, the Judiciary Committee held a public hearing on the "
Bicycle and Motor Vehicle Collision Recovery Amendment Act of 2014
." The
committee tabled the bill in November
due to concerns from DC Trial Lawyer's Association.
Councilmember Mary Cheh reintroduced
 Motor Vehicle Recovery Act of 2015 in January. The current bill is stronger and addresses concerns raised last year. Councilmembers Bonds, Evans, Grosso, Allen and Alexander co-introduced the bill. The exact date for the mark-up hearing is not known yet, but the hearing will occur before the summer recess begins in mid-July. The bill must have a majority of committee members vote in favor of the bill to move it back to the full Council for consideration. The soonest the bill could be back to the full Council is this fall. Councilmember McDuffie is the chair of the Judiciary Committee. If you wish to express your support of this bill moving forward in the committee,
please send him an email
.