Introducing the Summer 2015 Trail Ranger Team!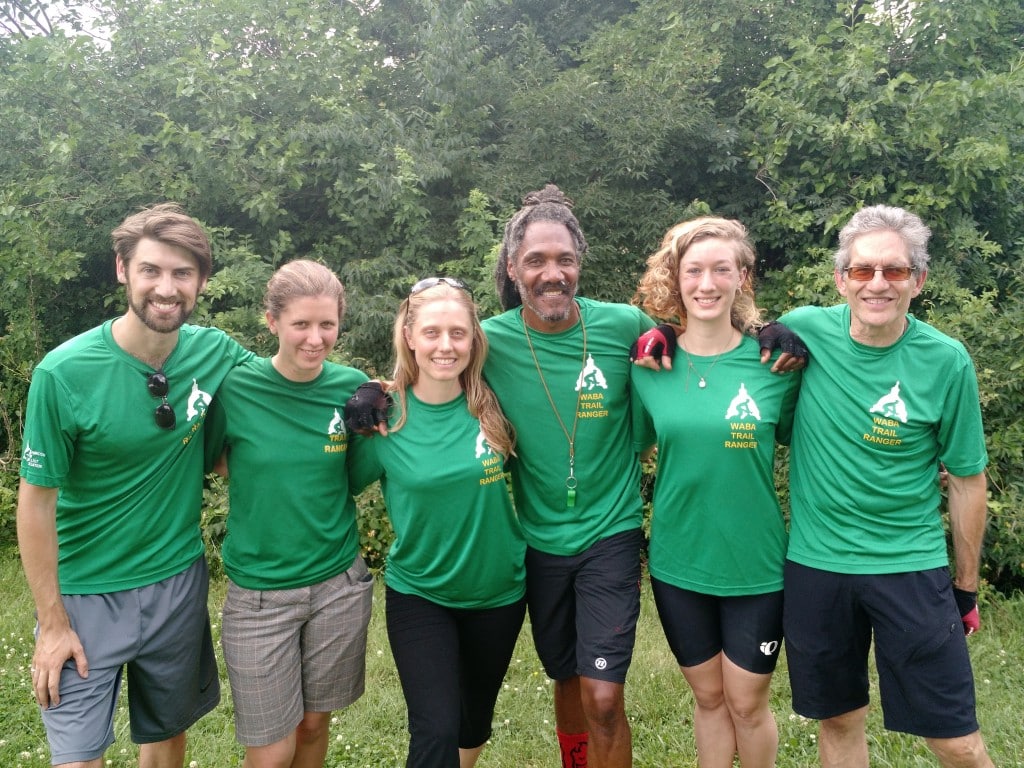 Summer is upon us which means the Trail Rangers are back!  We are excited to announce the 2015 Trail Ranger Team (L-R) – John Andreoni, Me (Ursula Sandstrom), Tamara Evans, Ra Amin, Diana Daisey, and Jason Horowitz.  You can meet some of the team and have a cup of coffee tomorrow, June 12th at Trail Ranger Coffee Hour. We will be on the Met Branch Trail, at the S St. park from 7:30 – 8:30 am.  Please come by and say hello! Now in its third season, the Trail Ranger team can be spotted on the Met Branch, Anacostia Riverwalk, Marvin Gaye, and Suitland Parkway Trails daily during the morning and evening rush on weekdays as well as weekends.  Equipped with a host of trail information, bike tools and first aid supplies, they are always ready to lend a hand when you need it most.  The team also works to maintain and improve trail corridors, ensuring that irksome glass, obstacles, and tree branches are out of your way.  A regular Trail Ranger presence means smoother trail surfaces, a faster response to trail disruptions, and fewer barriers that might keep hesitant riders away. In just the last few weeks, the team has reclaimed a number of spots on the trails from the spring vegetation growth, and removed other obstacles that had built up over the last few months.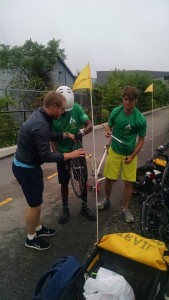 And three cyclists on the Met Branch have been able to reach their destinations in a timely manner with the help of our flat tire repairs.

In the coming weeks, we will unveil our schedule of cleanup events aimed at bringing trail users and neighbors together to keep DC's trails looking great.  In the meantime, if you see a green shirt pulling a yellow trailer, be sure to give us a wave!