This Thursday's Block Party With Your PALs!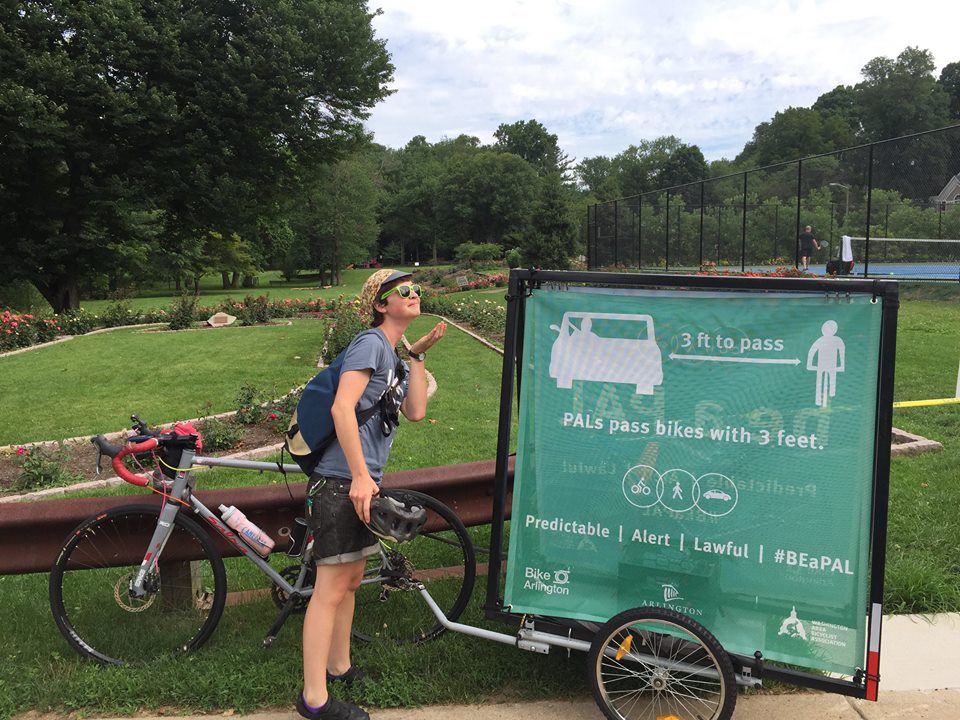 Want to reach your Destination faster? Be a PAL Avoid disaster!
Join us for our next PAL Block Party and show off our
Burma Shave signs
!  We'll be holding our awesome series of signs at the intersection of Lee, Old Dominion, Military and Quincy. Join us for 20 minutes or full the full 2 hours. It will be a good time. After the event, we'll ride up the road a little and get a beer at Cowboy Cafe.
Click here
 for more details and to RSVP. Hope to see you there, Pete.
---
BikeArlington launched the PAL campaign 2 years ago with the strong sentiment that no matter who we are or how we choose to get around town, our roadways depend on a social contract that everyone is following the rules and paying attention. Whether we're walking, driving, or biking we rely on our fellow road-users to be PALs; Predictable. Alert. Lawful.
The mission of the Washington Area Bicyclist Association is to create a healthy, more livable region by promoting bicycling for fun, fitness, and affordable transportation; advocating for better bicycling conditions and transportation choices for a healthier environment; and educating children, adults, and motorists about safe bicycling.