Commuter Bike Lane Glossary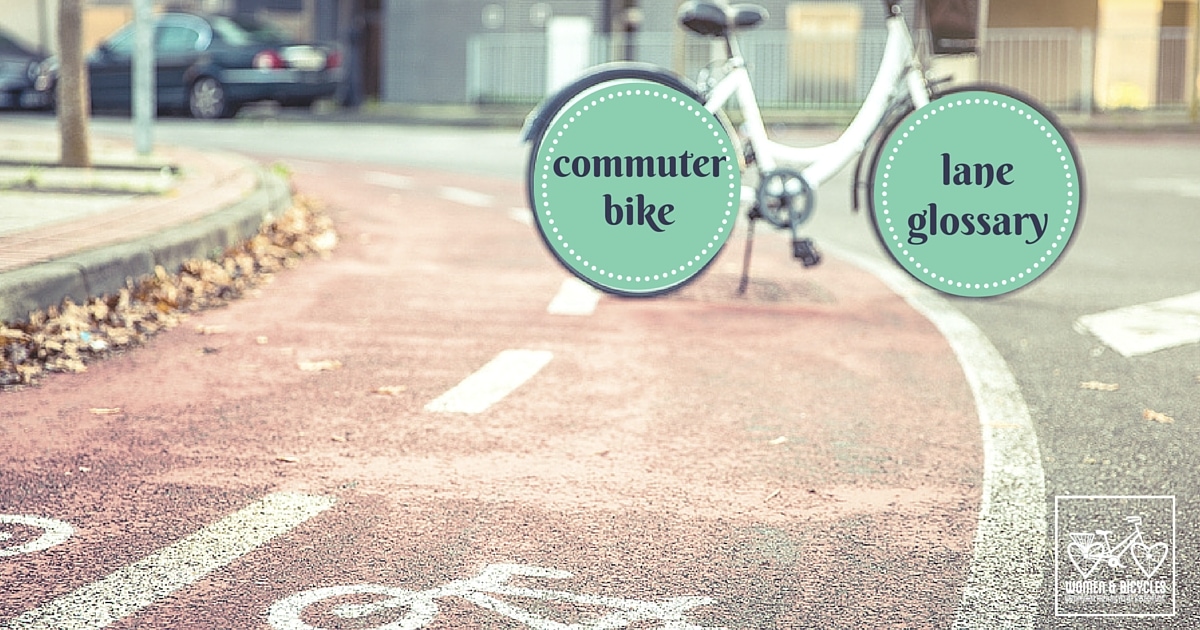 Have you eve been chatting with another cyclist and hear them talk about how someone was salmoning up the street? Or maybe a disgruntled bicycling commuter who hates when people are shoaling? Or how about your friend who advises you to take the contraflow lane on G Street to get over to 10th and H Street NE? Any of this sound a little like Sanskrit to you? Well this blog post is for you! Below is a breakdown of some common terms you've probably heard out in the bicycling world. Let's start with the easiest.
Bike lane
–  A bike lane is a striped area on the roadway usually with a bike painted on it showing that is a lane designated for bicycles.  It is illegal for drivers to park in bike lanes (though that doesn't stop some). If a bike lane is next to parked cars, be careful to stay out of the door zone (see below).
Door zone
– The door zone is the area where you are riding and a driver can swing open a door and possibly hurt you. To be safe ride as close to the outside white line as possible to avoid being hit by a vehicles door.
Sharrow
– A sharrow is a shared lane marking which indicates where a bicycle may be in the road and also alerts drivers that bicyclists will be sharing the road with them.
Protected bike lane or cycletrack-
A protected bike lane is sort of like a sidewalk for bikes. The lanes are separated from the car traffic via a barrier, usually either a curb or plastic posts. Thevprotected bike lane in the photo at left is a
bi-directional
lane— it's designed so that bikes can go in both directions in the protected space. Protected bike lanes can also be one way.
Contraflow lane
– A contraflow lane is a bike lane that goes against the flow of the surrounding traffic. Great examples are G and I Streets in Northeast DC, which offer a lower stress alternative to riding on the busy H Street NE.
Salmoning
– Salmoning is riding your bike against the direction of traffic, either in a bike lane or a general travel lane. We don't recommend it.
Shoaling-
Shoaling is riding up to the front of the line when other bikes are waiting at a light. It's considered bad bike etiquette. If you do need to pass another bicyclist, wait until you are moving. Now when someone tells you to take G Street NE, but says you won't have to salmon because there's a contraflow lane, you'll know what they're talking about.
---
Women & Bicycles is proudly supported by The Potomac Pedalers Touring Club; hosts of the region's most robust all-level group ride calendar and bike tailgates, Chipotle our delicious dinner party sponsors, and we're supported by all our friends who donated through the Hains Point 100 ride.