How to Read a Cue Sheet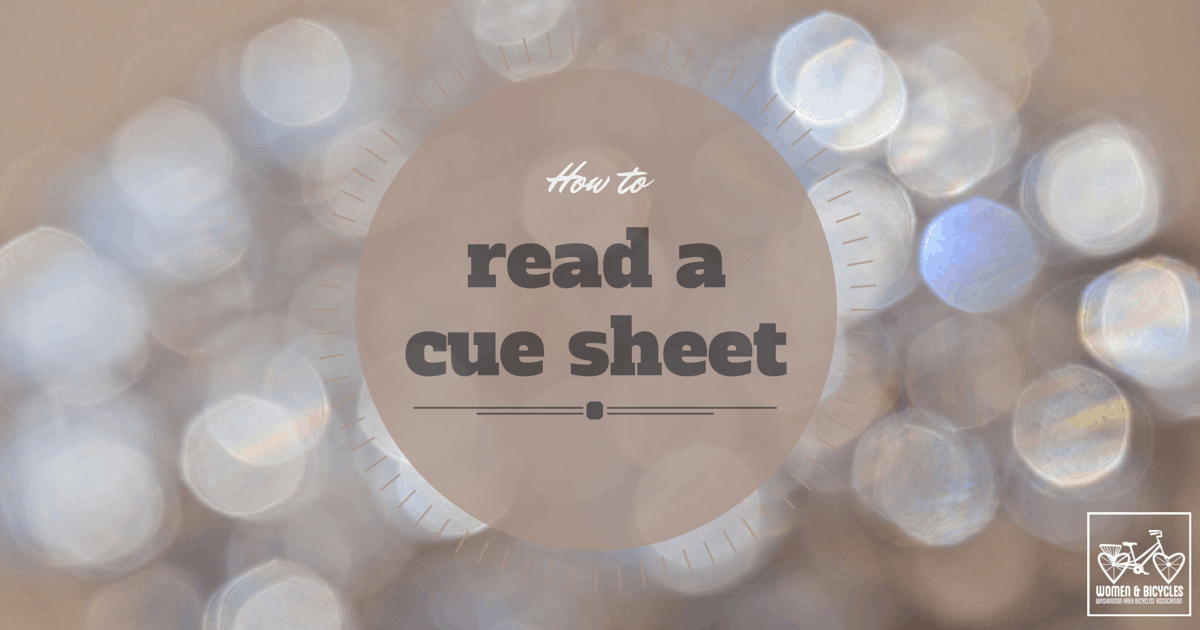 The first time I trained for a triathlon I rode with a bunch of cyclists on the roads of Texas. They handed us each a sheet of paper with directions on them similar to the one below: I skimmed it and like many of the other riders,  folded it up and stuck in my back pocket. I figured I would just follow the others in front of me. Well that seemed like a good plan except… I wasn't fast enough to keep up with the guys. And I was left behind after the second turn. Unfortunately, I pulled out that sheet and had no idea what to do. I didn't have a computer ( and this was before the days of Smartphones, can you believe that we had bikes back then too? LOL)  and I wasn't sure how far I had ridden at that point. I rode around looking for my group for nearly an hour before I stopped at a gas station, asked for directions and rode my tired body back to my car. It was a horribly, frustrating experience. So let's take a quick lesson on how to read a cue sheet. It's not nearly as hard as I thought. Now our rides are no-drop meaning no one gets left behind. But you may be on a ride with a different group and need to know this information. First you will need a computer or app that will measure how far your distance. You can find some real good ones in a
previous blog we've posted
. Next is the symbols.
S= straight X= cross L= left R= right BL= bear left BR= bear right QR= quick right QL= quick left
Once you know the symbols and which way to go, the next step is to pay attention to the street signs so you know which street to turn on. Lastly, you will need the computer for this part. The computer will tell you how far you have you to ride before you make a turn or go straight or bear left. Let's look at the cue sheet again to see how it works. You would start at Deer Park, River Street & Madison St. Stay (S) straight on Madison and go 0.1 miles. Turn left at Main Street/ US 95 and travel for 2.4 miles. You should have now traveled a total of 2.5 miles which is what the last column is telling you. Turn left again on North Creek RD and travel on it for 0.9 miles.  Then tun right on North Creek Rd and travel on it for 4.3 miles. Is it making sense now? With just a little practice you can now read a cue sheet. You may want to invest in a
handlebar cue sheet holder
where you can place this in front so you can refer to it. Or get a
bicycle clip
to attach your cue sheet to. Now you are fully empowered to go on a ride, read the cue sheet's directions and not get lost. Happy biking!
---
Women & Bicycles is proudly supported by The Potomac Pedalers Touring Club; hosts of the region's most robust all-level group ride calendar and bike tailgates, Chipotle our delicious dinner party sponsors, and we're supported by all our friends who donated through the Hains Point 100 ride.