Introducing The Center For Plastic Surgery, A WABA Business Member
WABA's Business Members understand the importance of a community that bicycles. Their membership supports our advocacy, outreach and education. Our business members are committed to a sustainable future of our region and are adding their voice to a growing number of bicycle-friendly businesses supporting WABA. Today meet The Center For Plastic Surgery.
Located in both Chevy Chase, MD and Annandale, VA The Center for Plastic Surgery (CPS) is a multi-doctor plastic surgery practice that has provided Washington D.C. area patients with safe and successful plastic surgery and non-surgical aesthetic services for decades. With a unique approach to plastic surgery, CPS strives to provide patients with thoughtful, caring, and comprehensive patient care. The surgeons and staff at CPS are committed to providing patients with the latest in safe, clinically proven minimally invasive and non-surgical technologies and treatments. The CPS recently welcomed two new surgeons to the practice, James R. Bruno, MD, FACS & C. Coleman Brown MD, FACS.  Looking to check out treatments for the first time?
Check out their seasonal September specials
, like 20% off laser hair removal packages, a luxury HydraFacial® for $175, and more! With two practice locations, the surgeons and staff at CPS often find themselves bouncing back and forth between Chevy Chase and Annandale which inspired them to create the best bike route between their centers. They put together a fun, heart-pumping 90-minute bike ride filled with great local sights as well as places to refuel and hydrate.
Click here
to see the Ultimate CPS Bike Route, give it a try, and enjoy the trails, bike lanes, and great D.C. businesses along the way.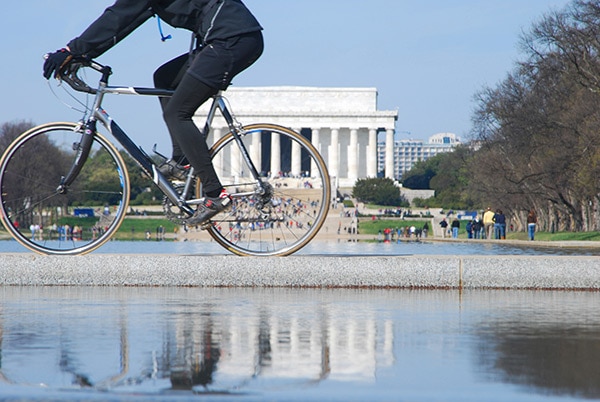 Do you own, work for, or patronize a business that is a good candidate for our
business membership
? For just $300 or $800 per year, you can show your support for a bike-friendly region and WABA's advocacy and get all sorts of perks, including your very own blog post!
Details here
.