Mayor Bowser Releases the Vision Zero Action Plan!!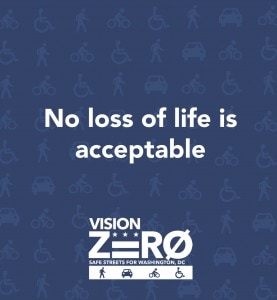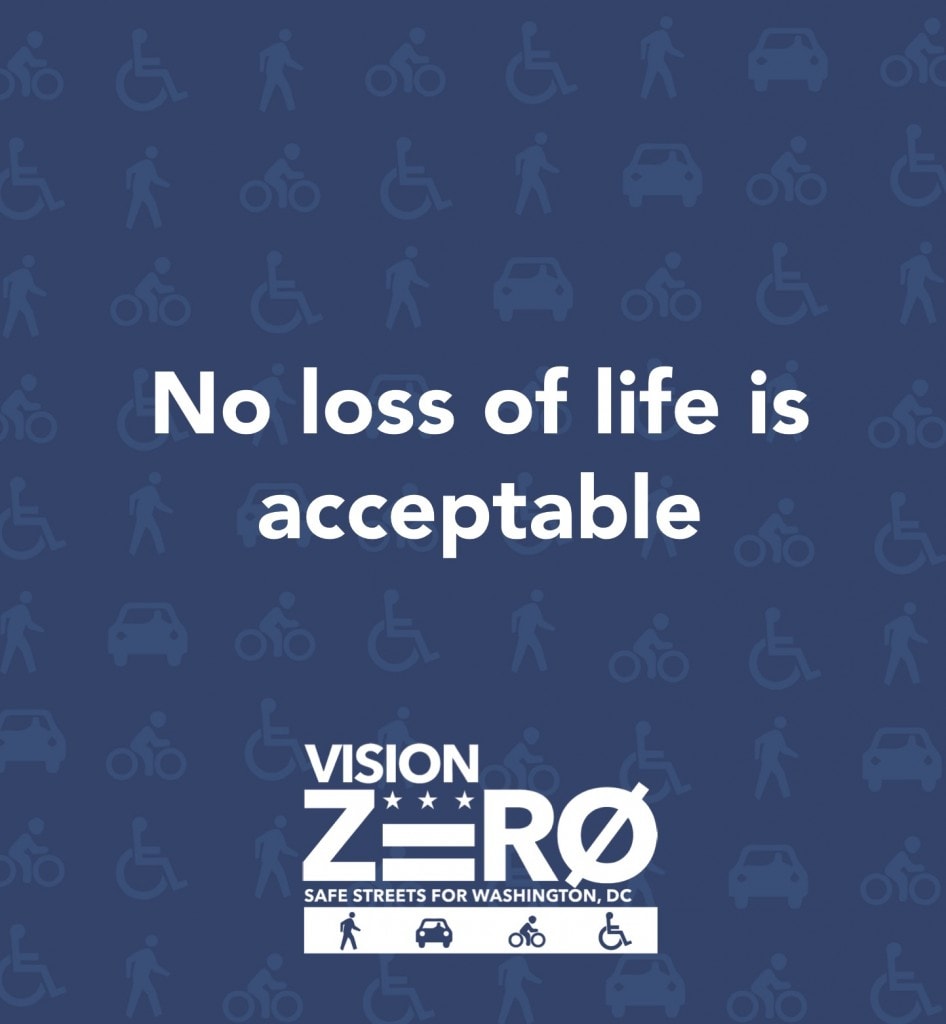 Just before the holidays, Mayor Bowser released the greatly anticipated
Vision Zero Action Plan
. WABA has been
actively engaged
in
advocating for Vision Zero
 over the past two years and is pleased that the Mayor is moving ahead with her commitments to end traffic deaths and serious injuries by 2024. The plan details strategies for using education, enforcement, engineering, and data evaluation to prevent death and injuries on the roads. Here are a few of the highlights:
Codifying safe streets law that prioritizes the safety of the most vulnerable users, designing streets that self-enforce a safe speed, and increasing enforcement and protection for pedestrians and bicyclists in work zones.
Protecting vulnerable road users by expanding and upgrading the sidewalk network by filling 40 blocks of gaps and the bicycle network by installing or upgrading 20 miles of on-street bicycle facilities.
Cracking down on dangerous driving through targeted enforcement and increased penalties for drunk, distracted, and dangerous driving,  and creating arterial, neighborhood, and other safe zones with lower speed limits.
Establishing a public location for all crash and safety data on the Vision Zero website. The city will also publish geospatial analysis of safety-related citations issued and adjudicated and hold quarterly safety meetings to refine enforcement strategies based on safety outcomes.
As part of the District's strategy, the D.C. Department of Transportation and Department of Motor Vehicles has
proposed regulations
to increase penalties for drivers who endanger public safety by violating traffic laws. (More on that next week.) In 2016, WABA will be working with stakeholders to ensure these programs are implemented, and hold our leaders accountable to the bold vision they represent. We will also be working to get commitments to Vision Zero from leaders in other jurisdictions in the Washington region. We are on our way, and this is a great step forward!
Hey! 100% of our advocacy is funded by contributions from people like you. Want to help make a region wide vision zero a reality? Donate today!