Support better biking through the Combined Federal Campaign!
Your WABA Pop Quiz of the day! What does 93587 equal? A.  The number of WABA supporters B. The number of schoolchildren who have received instruction this year through our bike education curriculum C. The staff hours spent working on our 2015 advocacy initiatives Or, D. All of the above? The Answer: D!
93587 helps make all of those things possible – It's our Combined Federal Campaign (CFC) number.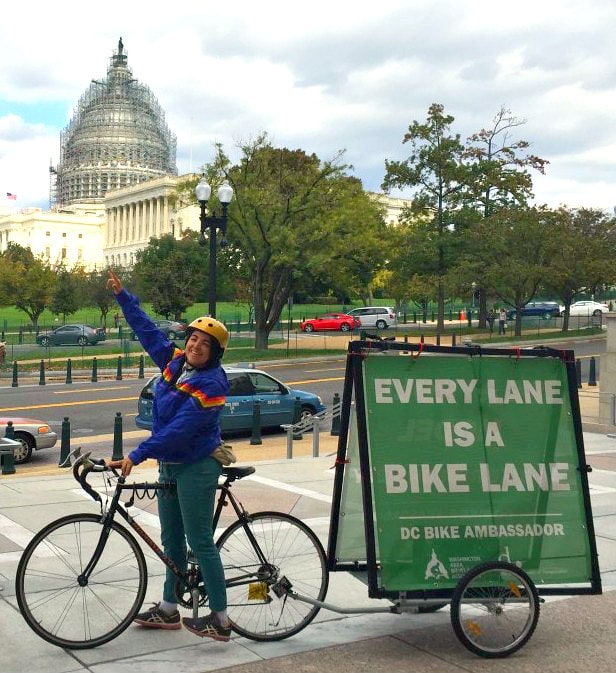 Thank you to all who contribute to WABA through the CFC. Your contributions directly support our work to make the Washington region a better place to ride a bike.
If you haven't designated your donation yet, there's still time! The CFC sign up season runs through December 15th. 
To those who have supported us through the CFC over the years:
thank you
!  If you're a federal worker but have never signed up to donate through the CFC, please consider donating this year to WABA.  Every penny you direct to WABA will go toward making our region a better place to bike. CFC donations allow us to testify at council hearings, weigh in on transportation plans, and send our League Certified Instructors to local elementary schools to deliver our bike education course.  Whether you choose to donate $1, $5, $25, or more every pay period, please know that any amount is sincerely appreciated and takes us a long way towards creating the transportation system our region deserves. Thanks for helping make our work possible every year by writing in the WABA CFC #93587 on your form. P.S. If you make, or are making, a contribution through the CFC and would like your contribution to go toward your WABA membership, please contact us at development@test.waba.org