Bike Bills in Maryland's 2016 Legislative Session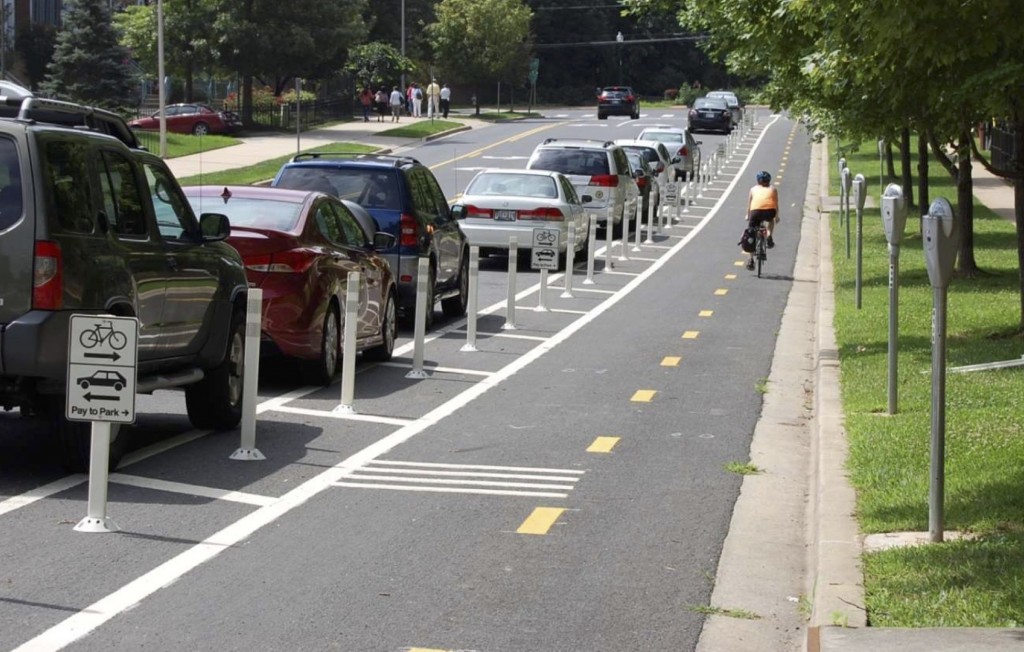 The Maryland State Legislature is in the midst of its short session, and bike legislation under consideration needs a boost of support from the bicycling community.  Montgomery and Prince George's counties are leaders on bicycle issues, but many changes have to happen at the state level. It only takes a minute to send a letter of support to your representatives, and it makes a big difference when they hear from you.
Below are the bills that need your support.
HB 214
: 
Three foot passing law amendment—
Currently, Maryland has a law requiring motorists to pass bicycles with at least three feet. However, under the "narrow lane" exception to this law, drivers do not have to pass with three feet where the lane is less than 14 feet wide. Most of the lanes in Maryland on which a person would want to ride a bicycle are narrower than 14 feet, making the protections of the law close to meaningless.  This bill would remove the narrow lane exception from the three foot law, so that vehicles have to give three feet when passing on all roads. Of the 28 states that have three foot passing laws, Maryland is the only one with this self-defeating exception.
HB 426
:
Repealing the mandatory use of bicycle infrastructure
—Maryland law currently requires a person on a bicycle to use a bike lane if one is available, instead of riding in traffic lanes. This may have been a reasonable law ten years ago, but it does not make sense today, given the wide variety of skill and comfort level of people who bike, and the new types of protected infrastructure being built.  For example A 30 mph paceline should be on the roadway, not the protected bike lanes that are often used by slower moving commuters.  Protected bicycling infrastructure is a wonderful amenity that encourages folks to ride who might not feel safe doing so otherwise, but it is not for everyone. Marylanders should have a right to use their own best judgement in choosing the routes that are most appropriate for their style of riding.
SB 302
/
HB 864
:
Punitive Damages for Aggressive Drunk Driving
— This bill creates a cause of action for the victim of drunk driving or her family to sue for punitive damages, something
current case law precludes
. Over the past five years, there were approximately 325,000 violations of driving under the influence of alcohol, 59 of which were vehicular homicide while under the influence. Victims and their families deserve the right to seek compensation for the harm they suffer when drivers make the decision to drive drunk.