Shaw Businesses Support Safe Streets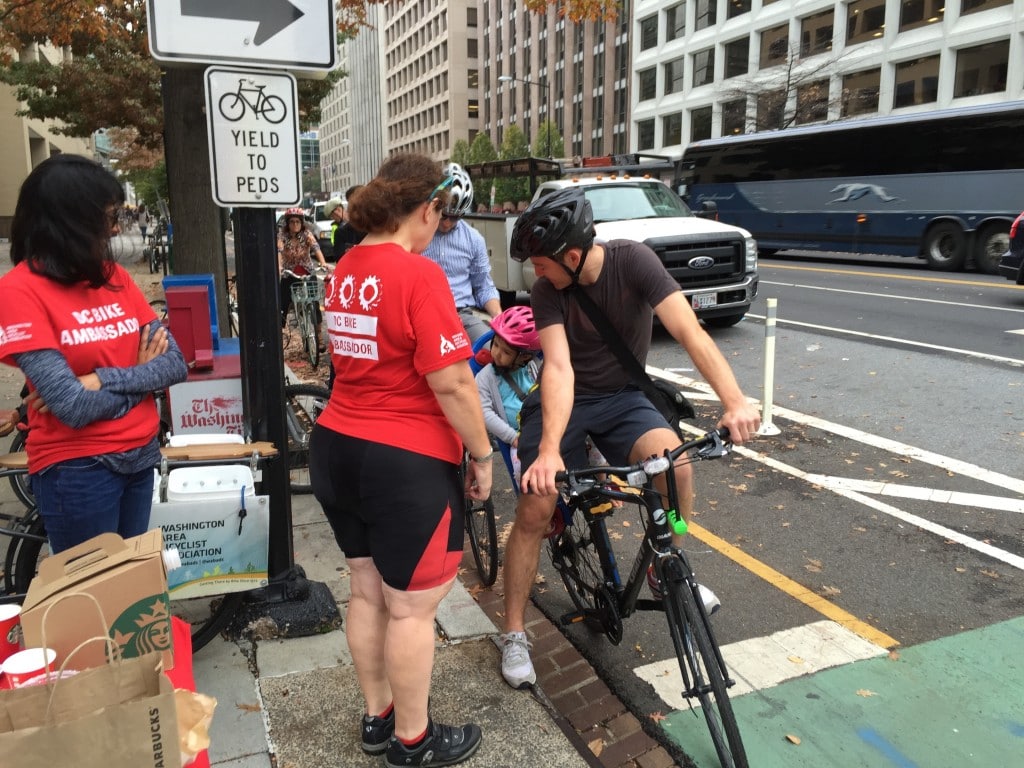 Since October, our staff, along with a growing team of committed volunteers, have been out on the streets of Shaw, building support for Safe Streets as part of the
Eastern Downtown Protected Bike Lane Study
. In conversations with commuters, shoppers and residents on 6th and 9th streets we have found strong support for safe streets and heard more than enough concerns about speeding traffic, dangerous intersections and the frustrations of sharing the road between people walking, biking and driving. Danger and frustration are not great for business, so we are pleased to find that many businesses support Safe Streets in Shaw. We want to recognize and especially thank a number of community businesses leaders for their support of protected bike lanes and related traffic calming for Shaw's 6th and 9th streets.  
Each recognizes that safe streets that accommodate and protect all ways of getting around are important for any community and necessary for bringing customers and employees to their stores. They know that protected bike lanes mean business.
We are pleased to have the support of the following businesses. Busboys and Poets – 1025 5th St NW Calabash Tea – 1847 7th St NW Chrome – 1924 8th St NW Frank and Oak – 1924 8th St NW Pizza D'oro – 717 T St NW Lettie Gooch Boutique – 1921 8th St NW Right Proper Brewing Company – 624 T St NW Rito Loco – 606 Florida Ave NW Steven Alan -1924 8th Street NW Uprising Muffins – 1817 7th St NW Wanda's on 7th – 1851 7th St NW
Read the full letter of support here.
As we continue reaching out to businesses in the busy Shaw to downtown corridor, we look forward to adding to our business support. Do you have a favorite business not on this list? Ask them if they support the project or send them our way.