REPORT: Extending the WB&A Trail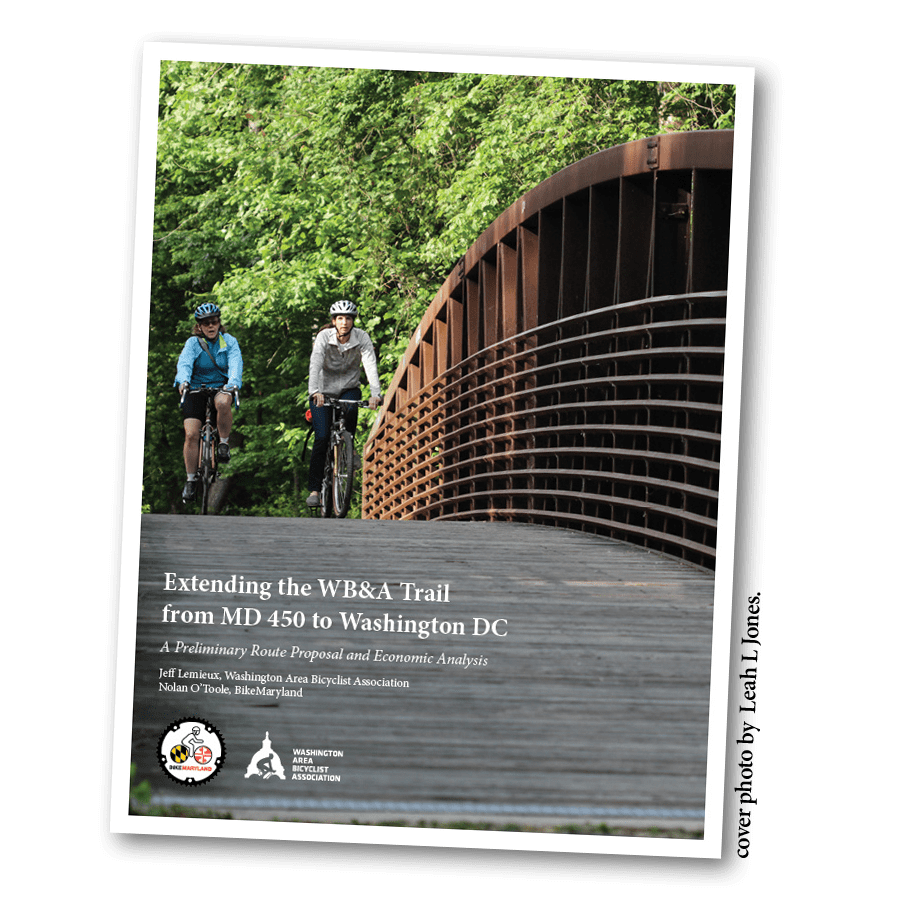 WABA and BikeMaryland are pleased to announce the release of an exciting report by Jeff Lemieux (our 2016 Advocate of the Year) and Nolan O'Toole. Extending the WB&A Trail from MD450 to Washington, DC provides an economic analysis of the benefits of this critical connection in our regional trail network.
The Washington Baltimore & Annapolis trail (WB&A) is a paved multi-use trail that runs from Maryland Route 450 in Prince George's County to the Patuxent River at the border of Prince George's and Anne Arundel Counties. Efforts are underway to extend the WB&A trail north-eastward over the Patuxent River and toward the Thurgood Marshall Baltimore-Washington International Airport.
This report provides a preliminary analysis of extending the current WB&A trail in the opposite direction: southwestward to connect with the Anacostia Riverwalk Trail (ART) at the Washington, DC border. By 2016, the ART will be a continuous trail system connecting the Washington, DC riverfront with the extensive Anacostia Tributary Trail System in northern Prince George's County. Extending the WB&A trail to the ART at the Maryland/Washington DC border would provide analogous trail connectivity for a large area of central Prince George's County serving residents and visitors.