Here's a REALLY easy way that you can make biking better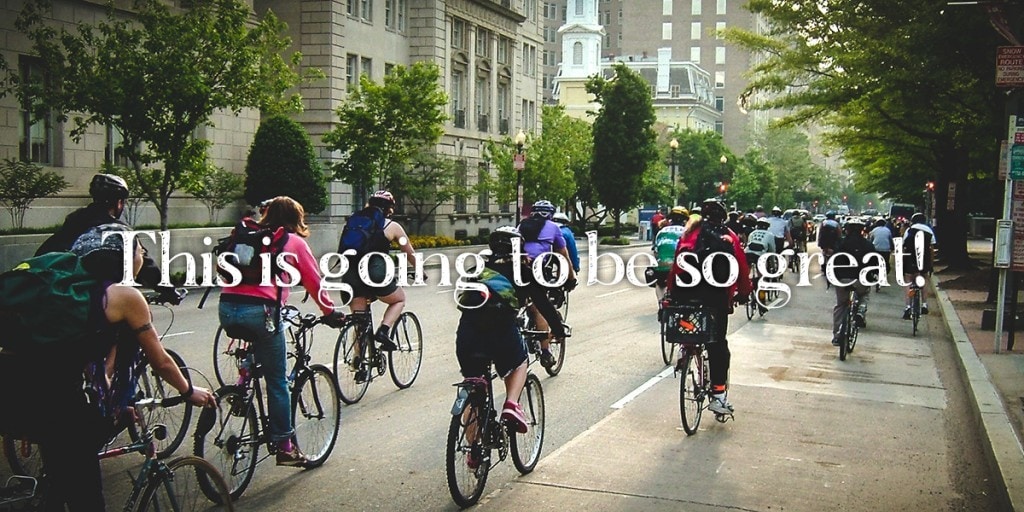 Want to know what it is? Want to make biking better?
Click this button to make biking better
Yes, that button just takes you to WABA's webpage about Bike to Work Day because registering for Bike to Work Day on Friday, May 20th is really important!
Yes, I want to make biking better!
By registering for Bike to Work Day, you get to show the decision makers across our region that biking matters, that you matter, and that you choose to bike for transportation. It's a fun and important way to make sure that our policymakers take bicyclists seriously. That's why, you should still register even if you bike every day. The growth of Bike to Work Day is one of many statistics planners use to track the growth of bicycling, so make sure you're counted! Plus, you can use this bike holiday on May 20th as a way to spread the bikelove. Tell your coworkers in your office about Bike to Work Day and ask them if they would consider biking to work. By signing up and stopping by your nearest pit stop—and with 83 pit stops across the region there is bound to be one near you—you and that coworker you're riding can rake in all sorts of snacks, swag, coffee and that badge of honor, the Bike to Work Day t-shirt. Plus you get to feel like you are something bigger than your normal commute, and that is a powerful feeling. What are you waiting for?
Sign up for Bike to Work Day today.